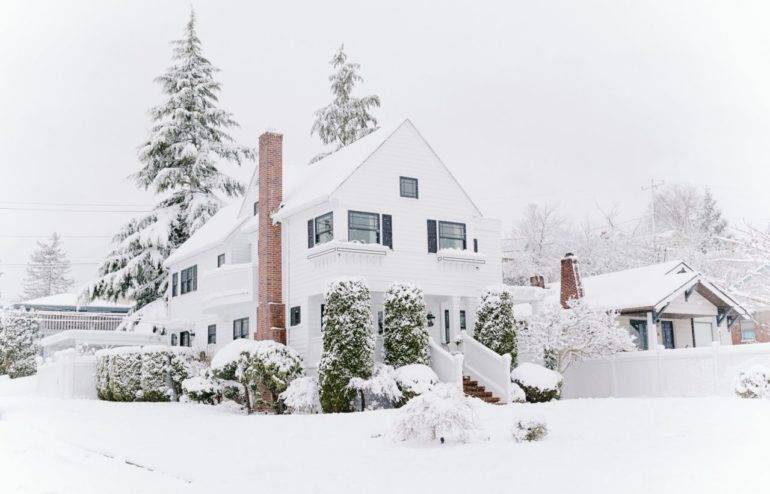 When you're thinking about preparing your house for winter, start with the big picture: winter in the Bay Area brings wind, cold, and rain—well, when we're lucky we get rain! Each of these weather conditions can cause numerous headaches for you and your house. Your goal as a homeowner is to anticipate these problems and protect against them. But you're not alone! Here at Northbay Maintenance, we specialize in many common home winterization needs. Our list of winter tips for homeowners should help you get started, and if you don't have the time, or just don't want the hassle, just contact us! And we can handle your home's winterization from top to bottom!
Homeowners Winter Tip #1: Emergency Systems & Resources
Let's start with one of the easiest steps for preparing your house for winter: emergency planning. Winter brings with it a higher rate of fires at home, so this is a good time to test your smoke detectors and carbon monoxide detectors. We also recommend replacing the batteries with fresh ones even if the current ones still have some charge left (save them for less important uses like that television remote control).  It's also a good time to have your fire extinguishers inspected. Remember, this is a device that you'll hopefully never have to use, but, if you ever do to use it, it's essential that it works correctly! Some other emergency winter tips for homeowners: When you're preparing your house for winter, take this opportunity to top off other emergency supplies like candles, water, non-perishable food, and a first aid kit. Make sure your flashlights are working, and, if you have oil lamps, make sure you have fuel for them. If you have a home generator, inspect and test it—the last thing you need in a winter emergency is to not be prepared!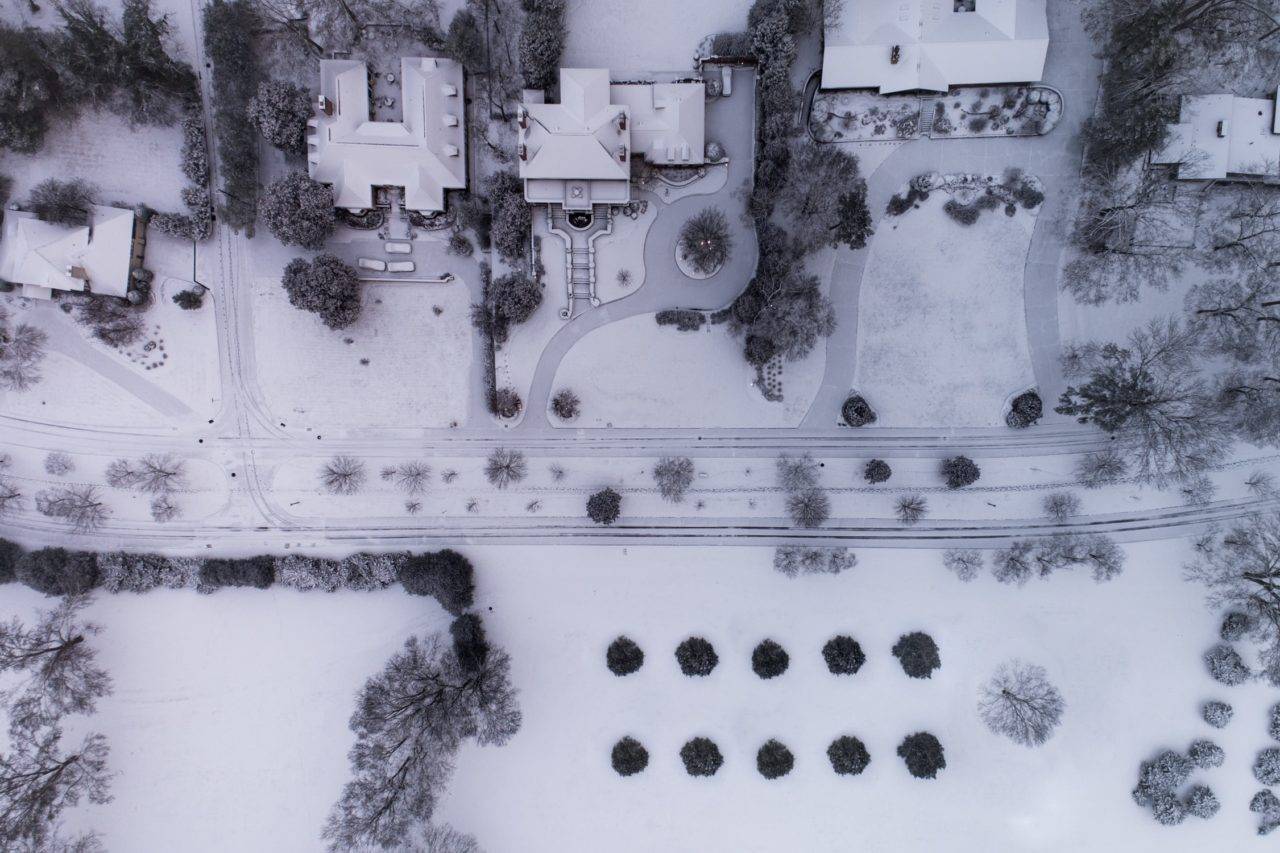 Homeowner Winter Tip #2: Prep Outdoor Materials & Surfaces
One of the most important winter tips for homeowners is to get your outdoors ready for the weather, too. Repaint exterior surfaces to protect your home's walls from the elements. You may even consider pressure washing particularly dirty surfaces before painting to make sure the job is done right the first time.
Wooden Decks, Porches, Siding & Trim
Do a full inspection of all exterior wooden surfaces. Check that the protective coating on your deck or wood porch is intact. If not, it's time to think about deck-staining services. The same goes for wooden siding, boards, or logs, if applicable. Take special care of any wood trim, since it often isn't as resistant to rot like deck wood. Make sure that your wooden trim is properly caulked and painted with no bare wood exposed.
The Roof
When preparing your house for winter, do a close visual inspection of the entire roof and look for any defects or areas that don't look right. Call on a professional service for a formal inspection if you have any doubts. If your gutters look particularly full from the fall weather before, consider installing gutter guards or hiring a gutter-cleaning service. You want to make sure your gutters are clear of debris and can function properly before the winter rain sets in! Blocked gutters can cause expensive water damage and you don't need that hassle during the holiday season.
Concrete & Asphalt
Now is the time to reseal any concrete or asphalt surfaces, such as porches and driveways, if the existing coating has broken down. Pay special attention to cracked areas, as these will age much faster and grow quickly. If your home is built with masonry like stucco or brick, do a full visual inspection and look for any cracks or other problems.
Doors & Windows
Preparing your home for winter means making sure to identify and seal any small holes and cracks around your doors and windows. Holes let warm air out and bugs and moisture in. The moisture especially can cause rotting and damage that may not be visible and troubles with bugs when warm weather sets back in.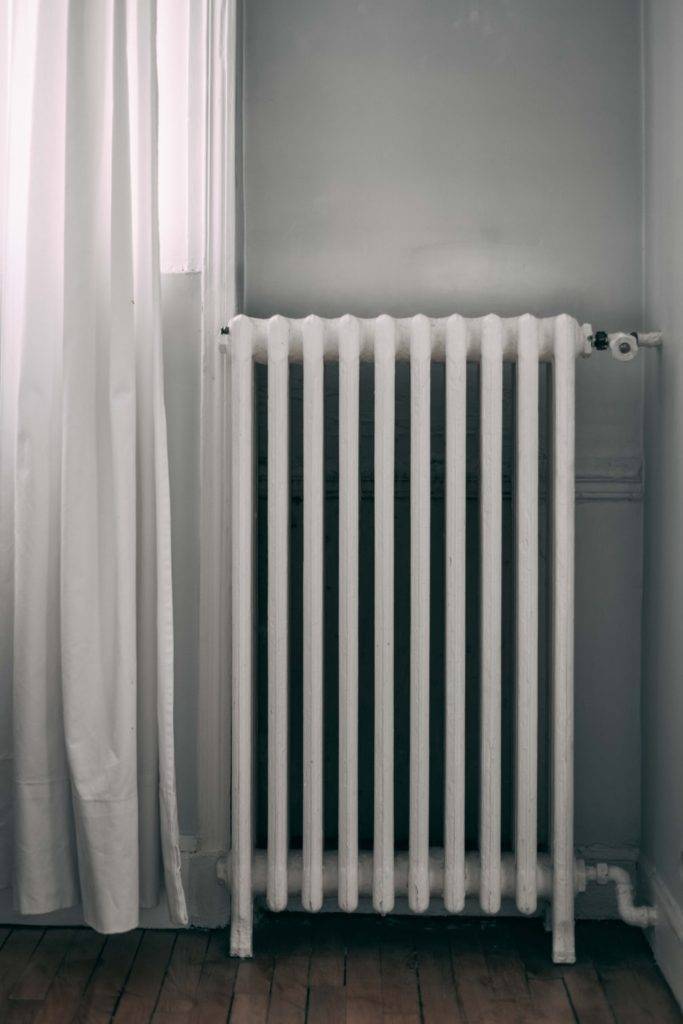 Homeowner Winter Tip #3: HVAC System
HVAC systems naturally degrade with use, and, without maintenance, can fail in as little as 10 years after installation. Faulty HVAC equipment can pose a fire hazard and may become a source of carbon monoxide. To avoid a potentially dangerous HVAC failure, we recommend setting up an annual HVAC maintenance appointment for early autumn. At the very least, make sure you change your HVAC air filters. As another step in preparing your house for winter, you should also test the heater to make sure it's working properly. Don't wait for a cold snap! Make sure you test it in the morning after business hours start, in case something goes awry and you need to call someone.
Ceiling Fans
Here's another winter tip for homeowners: If you have ceiling fans at home, set them into reverse mode when you begin using your heater. Warm air naturally gets trapped up near the ceiling, and running the fans in reverse blows it back down toward the floor, improving heater efficiency. That's what the reverse mode is for!
Homeowner Winter Tip #4: Exterior Plumbing
Preparing your house for winter requires extra care when it comes to water risks. While our climate isn't very cold compared to the rest of the country, and temperatures rarely drop below freezing, if you're within a couple of miles of the ocean, inland areas can (and do!) freeze several times over the winter. Just one freeze can cause thousands of dollars of plumbing damage if you're not prepared for it, so you should plan to winterize all of your exterior plumbing systems.
Sprinklers & Outdoor Faucets
Your lawn sprinklers shouldn't need to run in the wintertime, because plants grow more slowly in winter and there's more rain. Most of the time you can shut your sprinkler and faucet systems down for the winter and simply hand-water as needed.
Drainage
When autumn's first storm rolls in, it's time to start thinking about preparing your house for winter. After (or even during) a heavy rainstorm, walk around your home, checking for standing water (puddles) that gather against your home's foundation. This is a sign that the soil has settled or that your gutters aren't working correctly—either way, it can cause serious damage over time. Fill low areas in with new soil, and if there's a downspout problem, correct it so that water flows away from the house.
Let Northbay Maintenance Winterize Your Home!
Our top winter tip for homeowners? Leave it to the professionals. You have better things to do with your time, and by hiring us, you can rest assured that the work gets done right. Contact Northbay Maintenance today to discuss your home's winterization needs and to schedule your free onsite evaluation and project bid today!