Residential Window Cleaning Services
Our job is to make your home sparkle and shine! Book Residential Window Cleaning Services
How can you see the gorgeous landscapes of Northern California when you can't even see out your own windows? Windows collect dust, grime, and even saltwater in the ocean- or bay-side homes, so regular cleaning will help reduce the build-up. 
The Northbay Maintenance team can clean all windows and glass surfaces inside and outside your home. Clean windows will help brighten up your home and let in more of that gorgeous California sunshine!
Our Residential Window Cleaning Services
Window cleaning is so much more than just cleaning the glass. As part of our residential window cleaning services, we'll also clean window sills and tracks (parts that many other window cleaners neglect).
How is working with Northbay Maintenance for residential window cleaning different?
we use only OSHA approved ladders and tools and ensure all our staff is properly trained and experienced. This keeps not only our staff safe, but you too.
Our state-of-the-art technology
We use de-ionized water in most of our window cleaning services. This better removes dirt and debris and leaves behind a streak-free shine.
Our team has over 100 years of combined experience and we know what we're talking about. We'll communicate with you every step of the way.
Do I have to be home for you to clean my windows?
No you do not. Our company is insured and bonded and our employees are safe and respectful. Many of our clients are busy and not able to be home so they will just leave a back door unlocked or drop off a key somewhere so that our teams can get in if needed.
Does your team accept tips?
Absolutely! Though it is definitely not required and you should not feel any pressure to. But should you feel inclined because they did a stellar job it's always appreciated.
I have some really tall windows are you able to reach them?
Short answer – Yes! Our teams have ways to reach residential windows up to 5 stories high. If you live in an apartment building or somewhere that is higher than 5 stories we are able to use boom lifts, water fed poles or cleaning from the inside to get your windows crystal clear.
Can you remove hard water stains?
Yes we are able to remove hard water stains from your windows! Hard water staining happens due to the accumulation of mineral deposits, typically calcium and magnesium that are dissolved in unfiltered water slowly build up on glass. The typical culprits are irrigation systems that are broken and shooting hard water onto your windows but sometimes it can be due to poor window cleaning as well. You want to make sure to remove hard water when you see it as overtime it can etch your glass causing expensive repairs or replacements.
Based on the severity of the hard water different techniques and special chemicals may be required.  Regardless we are happy to help remove hard water stains on your property.
What kind of insurance do you carry?
We go above and beyond on insurance to help make sure you are protected when on your property.
We carry:
     

Workmans Compensation Insurance

     

General Liability Insurance

     

Commercial Auto

     

Bonded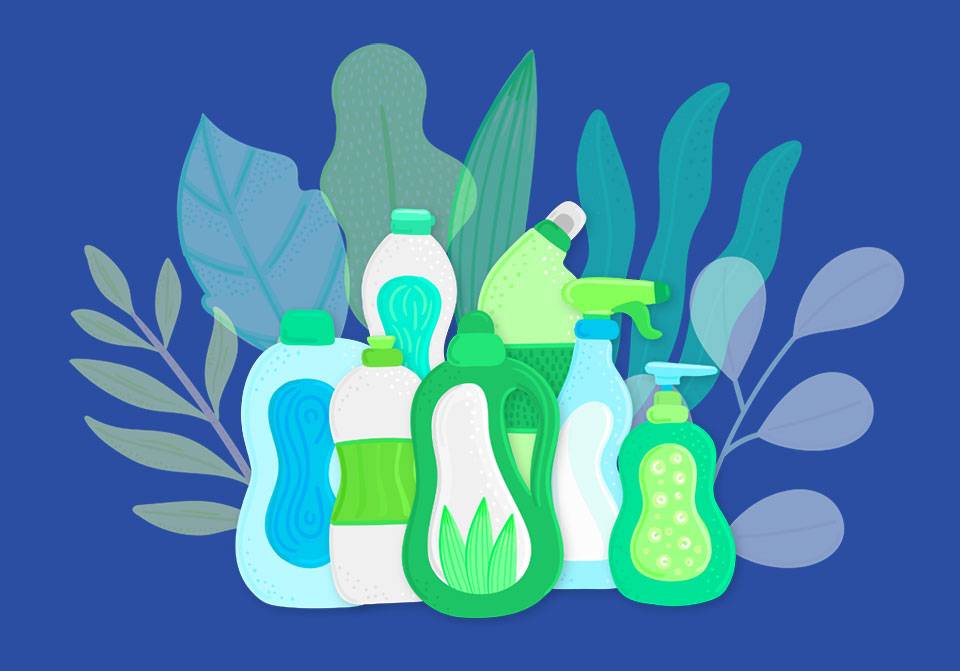 Our Eco-Friendly Advantage
We don't use harmful, over-the-counter window cleaning solutions and we opt for environmentally friendly sanitizers and cleaners whenever possible.
You focus on enjoying your life, let us clean your windows.
Never use a garden hose to clean your exterior windows because tap water is prone to leaving an ugly streak and hard water stains which can be expensive to remove. De-ionized water is best for that streak-free shine.
The Northbay Maintenance Difference
As homeowners ourselves, we know how much maintenance and cleaning is required for our homes. Managing multiple "handymen" and professional cleaners for your home can be a nightmare. With Northbay Maintenance, we can be your one point of contact for all your home cleaning and maintenance needs, even window washing!
We're not like the other maintenance companies who you call, book for a service, and their cleaners show up late or forget to show up at all. We assign on-site supervisors for every job to ensure that all staff shows up on time.
You focus on enjoying your life, let us clean your windows.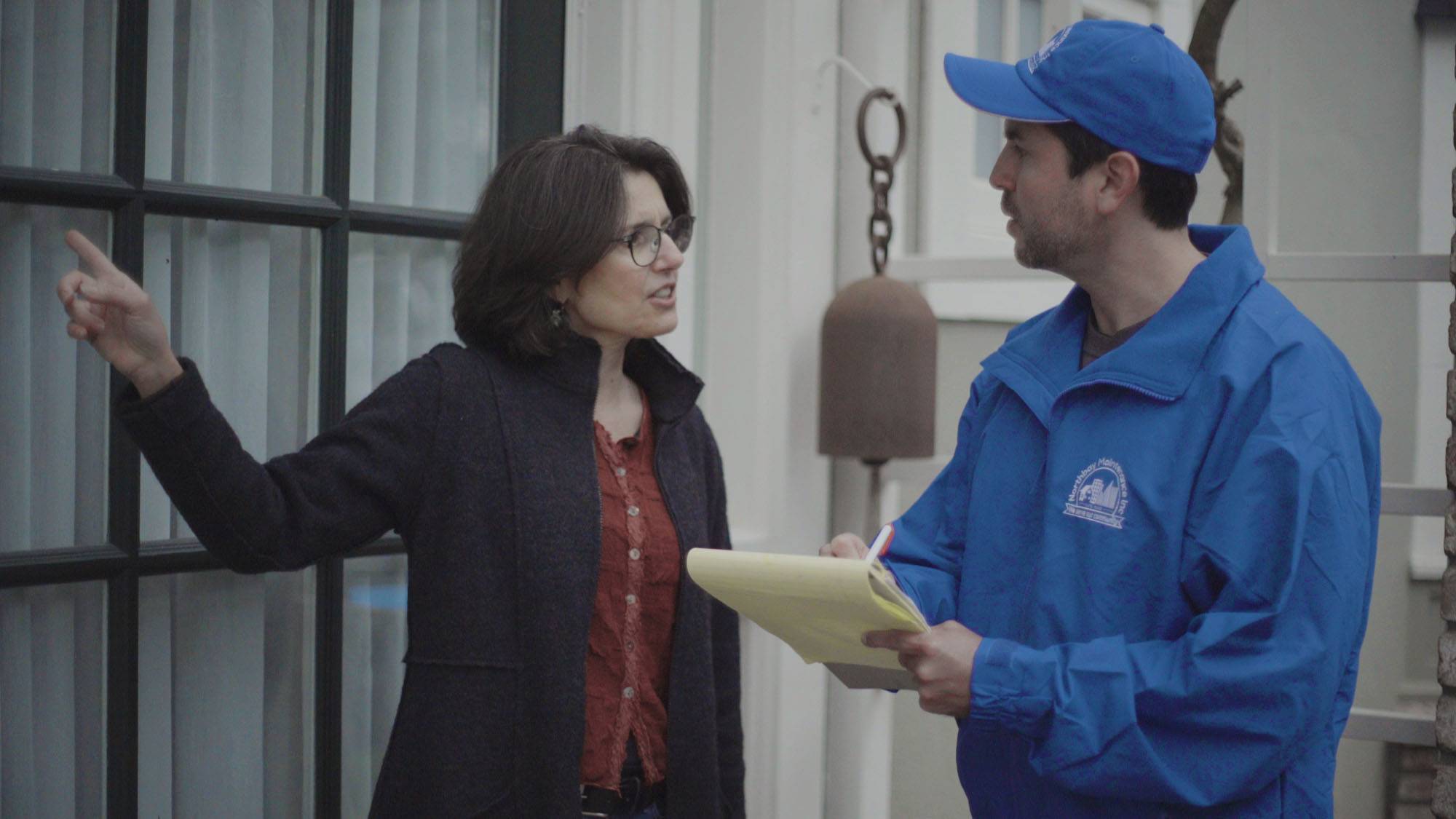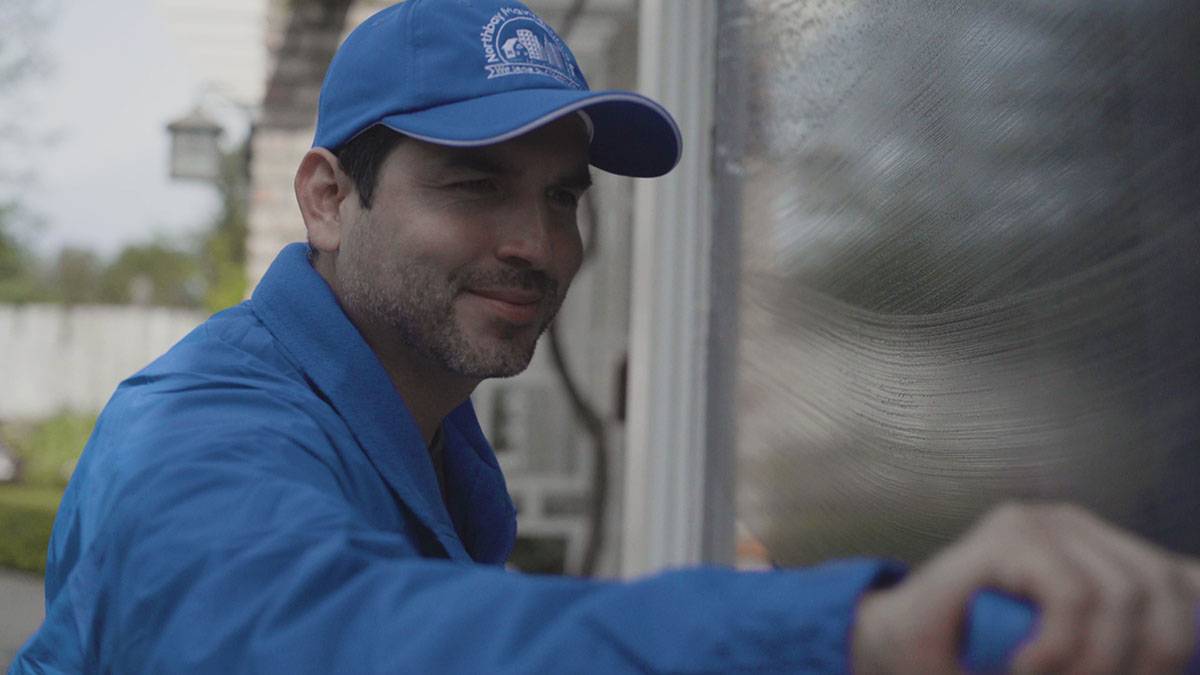 How We Simplify Your Life
You have enough to deal with in your life. When working with Northbay Maintenance we aim to simplify your cleaning and maintenance schedule. We even make it easy to book us with our hassle-free 4-step process:
Tell us about your cleaning and maintenance needs
Expect a proposal within 2 days. If you need it faster just let us know and we can turn it around quickly.
Sit back and leave the project to us
Enjoy your cleaned home or business!