Smoke Damage Remediation & Cleanup in Sonoma, Napa, Solano, and Marin Counties 
GET HELP NOW – WE RESPOND QUICKLY TO YOUR CLEANUP AND RESTORATION NEEDS
Don't wait weeks for other providers to get you back into your home.
While many national and franchised service providers are booked out for weeks we can get you taken care of within days. 
We've helped hundreds of homeowners and businesses through the Kincade and Tubbs Fires. As a professional local business, we are certified and dedicated to getting our neighbors back into their homes. 
Smoke Remediation Service That's Miles Ahead

24 Hour Response Guarantee
Unlike other service providers that book you out weeks away, our large crews ensure that you get taken care of in days not weeks. 

Locally Trusted
We've been in the business for over 10 years and helped 100's of people back into their homes during the Kincade and Tubbs Fires.

Expertise
Trained professional technicians with the certifications to back up their craft ensure peace of mind. Our state of the art equipment and specialized training ensure for proper and effective remediation.

Dedicated Onsite Supervisor
While big national companies manage jobs from a distance, we assign your job an on-site, dedicated supervisor whose job is to keep your project on track and moving so that you can be back home faster. 

Constant Communication
We are neighbors you can lean on. It's stressful enough being away from home. We stay in touch with you and your insurance provider, documenting and keeping you updated each day so that you don't have to stress about anything. 

Insurance Assistance
We will work with your insurance to understand what is covered. It's just one way we work hard to make this process easier for you. 
Northbay Maintenance
✔ Onsite supervisors

✔ 

Start Work immediately

✔ 

Open line of communication- continuous updates on your property

✔ 

Local Giving Back Program – for each job

✔ 

Neighborly care and respect – we are local, we are your neighbors

✔ 

Advocate for you – ease the insurance burden

✔ 

Expertise – proven process

✔ 

Not corporate and not a franchise. We answer to compassoin and ethics not shareholders

✔ 

Smoke Remediation I

NSIDE / OUTSIDE HOME – particulates off exteriors, gutters, screens etc.
National Service Providers
✗ No onsite supervisors

✗ Weeks of waiting before project even starts

✗ Mostly indifferent customer service reps who arn't involved in your case

✗ Not local

✗ Not involved in the comunity

✗ Little to no help dealing with insurance companies

✗ Expertise not consistent

✗ Services based off what's most profitable to the company, not your best interests

✗ Lacking attention to detail such as removing smoke from gutters, screens, etc.
We work hard to ensure that not only is your project is as easy as possible, but that you actually feel taken care of.
"They were here within hours of our initial call. Both our teams were working around the clock over the weekend and by Monday morning we were ready to welcome teachers and on Tuesday we  welcomed students and families. We opened 3 days early because of Northbay Maintenance."
– Andy D., Head of The Healdsburg School after the Kincade Fire 2019
"During the Tubbs fire of 2019 we suffered enormous loss of our property, fencing and vineyard. Northbay Maintenance came to our rescue; cleaned our home in the most precise detail….
We were most impressed with the staff…the professional manner in which everyone worked together to bring our home back to an immaculate, smokeless home; it was left as it was before the fires only cleaner.
We would highly recommend Northbay Maintenance to those who have suffered fire damage."
– Sandra D. Santa Rosa, Tubbs fire 2017
Our Smoke & Fire Cleanup & Restoration Process Includes:
HVAC and Air Duct Cleaning
House washing and window cleaning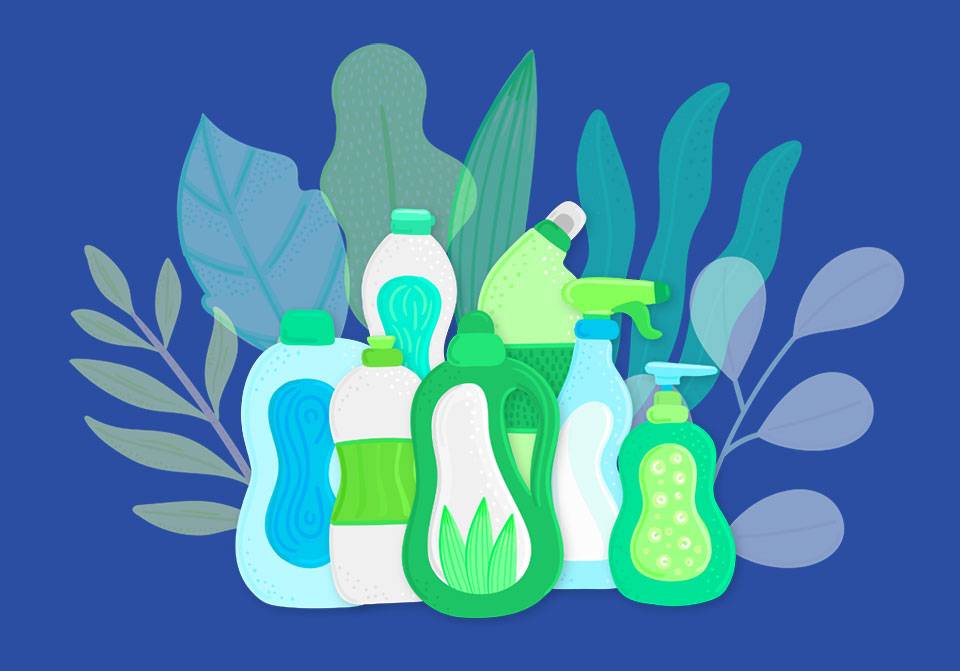 Our Eco-Friendly Advantage
We use environmentally friendly methods for cleanup of soot and mold / mildew. 
You focus on getting life back to normal… let us fix the damage.
Our Process For Restoration
Quick project execution doesn't mean cutting corners. We take pride in having the most thorough remediation and restoration process in the North Bay.
Quick On-Site Response
We send a professional out right away to walk through your property and assess the damage.
get a plan
We create your custom plan and estimate so that you can get approval from insurance.
on-site Manager
You'll be given an onsite manager with a direct line so that you can get daily updates and check in as often as you need.
1st cleanup
Remove non-salvageable items and charred remnants to stop outgassing and further damage.
board up service
We will board up your home and protect it as necessary to prevent new damage.
2nd cleanup
We will pack out salvageable items for cleaning and restoration.
Smoke remediation
We start our state of the art process for removal and neutralization of chemical and bio pollutants.
detail work
Another pass for hidden issues such as in HVAC systems or fixtures, etc.
welcome home!
Walkthrough to show you everything we did to restore your home and get you back to normal, safe and sound.
Industry Leading Accreditations and Certifications
You don't need to have fire actually burn your home for you to need fire + smoke clean up. Smoke is carcinogenic and dangerous to human health. If your home smells strongly of smoke but didn't get burned it still may need smoke remediation. 
You focus on getting life back to normal… let us fix the damage.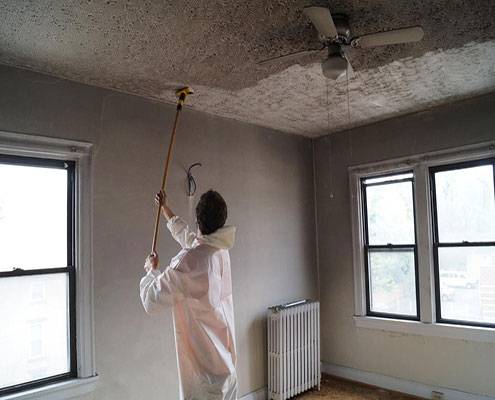 Why can't I just wait to see if the smoke smell goes away?
Odors become stronger with humidity and heat. Just because smoke has gone away for now, does not mean it will not return at a later time under different circumstances. This would be unfortunate if you miss your window of coverage with insurance. Also the pollutants from smoke do not go away because the odor is gone. Your home can still be filled with harmful chemicals. 
Why is it so important to get smoke cleaned quickly?
Smoke is caustic and can damage metals such as sink faucets, appliances, etc. Getting smoke removed from metal surfaces and plastics in a timely manner is important to minimize damage.
Can't I just use Febreeze for the smoky smell?
Smoke odor doesn't come out easily. There are a few different ways to rid smoke odor. The most widely used method involves using a masking agent, this covers the odor up but doesn't eliminate it which can be problematic if the masking agent wears off before the odor does. The other method involves using paring agents which counteracts the odor and neutralizes it. When we are hired on a project we focus on using paring agents as much as possible for a permanent solution. Which is why we use specialized equipment such as ozone generators, hydroxyl machines and thermal foggers to eliminate and create a smoke-free environment. 
What is board-up for a fire?
After a fire, windows may have been broken and entire neighborhoods are left vacant. This leaves an enticing environment for intruders and home break-ins. Unfortunately should an intruder get injured breaking into your home you could get sued. Boarding up a house secures windows, doors and other possible entrances from the inside so that people can't enter, limiting your liability and keeping your belongings safe. 
Will insurance cover all this?
The best person to ask is your insurance agent. Call them as soon as possible as they usually get inundated with requests from other property owners after a fire. Then reach out to us so that we can put together a proposal to submit to your insurance agent for approval. 
My house was damaged in the fire, do you handle this?
Yes. We handle complete fire and smoke remediation and restoration projects from begining to end. As a General B Contractor and certified IICRC remediation specialist we are experienced in renovations and remediations. Whether it's a complete ground up rebuild, to replacing flooring, walls, or sections of damage we have you covered.
How We Simplify Your Life
You have enough to deal with in your life. When working with Northbay Maintenance we aim to simplify your cleaning and maintenance schedule. We even make it easy to book us with our hassle-free 4-step process:
Tell us about your cleaning and maintenance needs
Expect a proposal within 2 days. If you need it faster just let us know and we can turn it around quickly.
Sit back and leave the project to us
Enjoy your cleaned home or business!