Commercial Window Cleaning Services
Our job is to make your windows crystal clear! Book Commercial Window Cleaning Services
How can you make an impact on your business if you can't see the world? Windows quickly collect dust and grime and, if you are a bay-side or ocean-side business, they probably also accumulate saltwater deposits. 
Our superior window washing service is what you need to make your building look refreshed and brand new. Whether it's cleaning everyday deposits of dirt and grime, to cleaning off graffiti, we'll help your commercial building look good again.
Our Commercial Window Cleaning Services
Your office or commercial space needs something a little extra. We clean all office windows including glass doors, small and large windows, and even glass railings and atriums. Clean windows will entice people to come into your brick-and-mortar business. Clean windows will give guests to your office building a good, clear first impression!
We guarantee a streak-free finish for all our window cleaning services whether ground-level or 6+ stories up! We use an innovative water-fed pole technology to clean windows up to six floors so we minimize the time our staff spend on ladders. For mid- to high-rise windows, our staff undergo extensive training and experience so they can be safe and give your windows the streak-free shine you expect from a professional commercial window cleaning service.
We've cleaned it ALL off windows at our clients' offices and buildings including:
Mysterious hand and fingerprints
Saltwater deposits from ocean spray
Can you remove hard water stains?
Yes we are able to remove hard water stains from your windows! Hard water staining happens due to the accumulation of mineral deposits, typically calcium and magnesium that are dissolved in unfiltered water slowly build up on glass. The typical culprits are irrigation systems that are broken and shooting hard water onto your windows but sometimes it can be due to poor window cleaning as well. You want to make sure to remove hard water when you see it as overtime it can etch your glass causing expensive repairs or replacements.
Based on the severity of the hard water different techniques and special chemicals may be required.  Regardless we are happy to help remove hard water stains on your property.
How do you minimize disruption for my tenants?
Minimizing disruption is our primary focus when on your property. We can work early mornings, weekends or even during the evening if needed. If we have to be onsite while your tenants are around our teams are uniformed, professional and quiet. They stay out of the way and most people don't even realize we were there if it wasn't for the beautiful view left behind.
What kind of insurance do you carry?
We carry all the standard insurance requirements for commercial properties.
     

Workmans Compensation Insurance

     

General Liability Insurance

     

Commercial Automobile Insurance

     

Bonded
We are able to get COI's, waivers of subrogation, endorsements and additionally insured to meet your needs.
What if I don't want my windows cleaned with water fed poles?
No problem! Although we do guarantee the results to be the same if not better than traditional squeegee on glass we understand some people might have a preference either way and we are happy to oblige.
Please make sure to note this during your request as we quote projects based on the most efficient way to clean your specific property.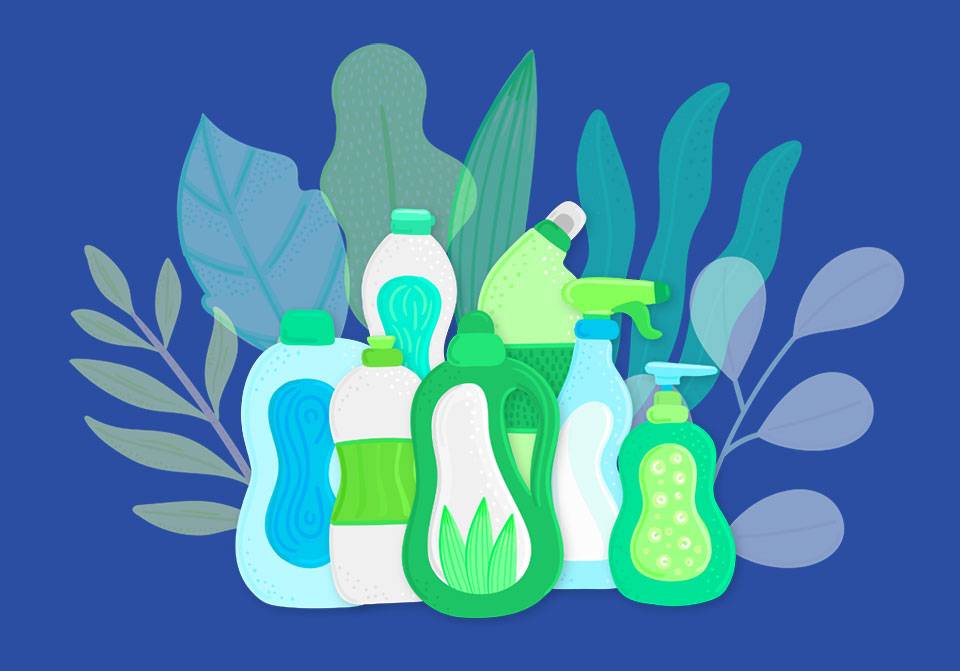 Our Eco-Friendly Advantage
Have you read the list of "ingredients" in most off-the-shelf window cleaners? It's pretty horrific! That's why we only use window cleaning processes and products that are eco-friendly. We're doing our part to minimize the environmental impact of our services and our business so you can feel good about working with us.
You focus on seeing the future of your business…let us help you see out your windows!
Did you know that hard water stains on your windows can etch permanently into your glass over time if not regularly cleaned off? Regular cleaning is the best way to avoid this.
The Northbay Maintenance Difference
When you own or manage a commercial building, we know how many contracted companies you keep on speed dial. We pride ourselves in providing a wide range of exceptional commercial cleaning and maintenance services so we can be your only contractor for all your needs! You get one point of contact, one invoice, and you get the job done without breaking a sweat!
Also, unlike other cleaning companies you've used in the past, we go above and beyond to ensure your job is done to your satisfaction, on budget, and on time. We always show up on time for every job and stay until everything is squeaky clean.
You focus on seeing the future of your business…let us help you see out your windows!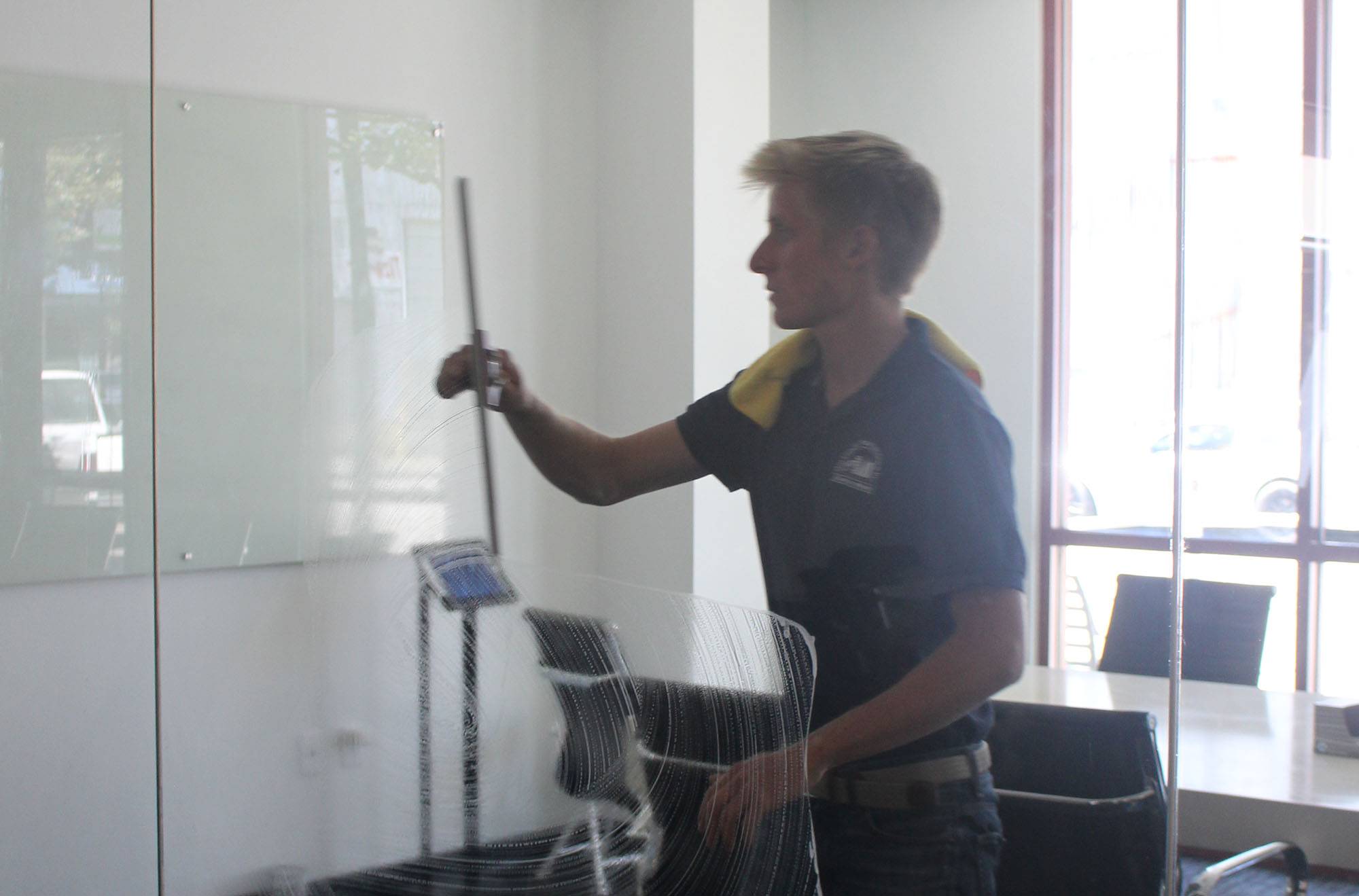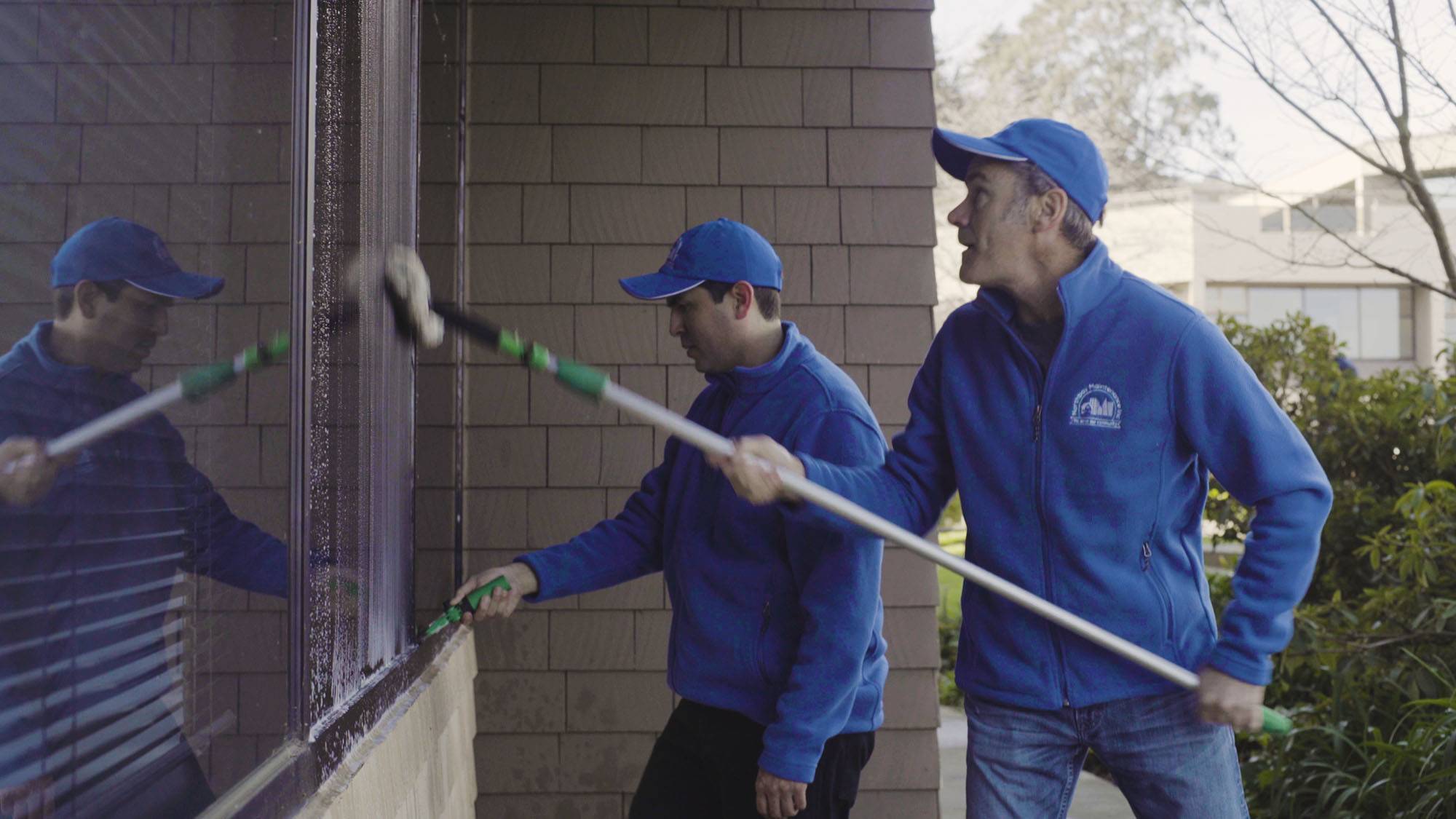 How We Simplify Your Life
You have enough to deal with in your life. When working with Northbay Maintenance we aim to simplify your cleaning and maintenance schedule. We even make it easy to book us with our hassle-free 4-step process:
Tell us about your cleaning and maintenance needs
Expect a proposal within 2 days. If you need it faster just let us know and we can turn it around quickly.
Sit back and leave the project to us
Enjoy your cleaned home or business!