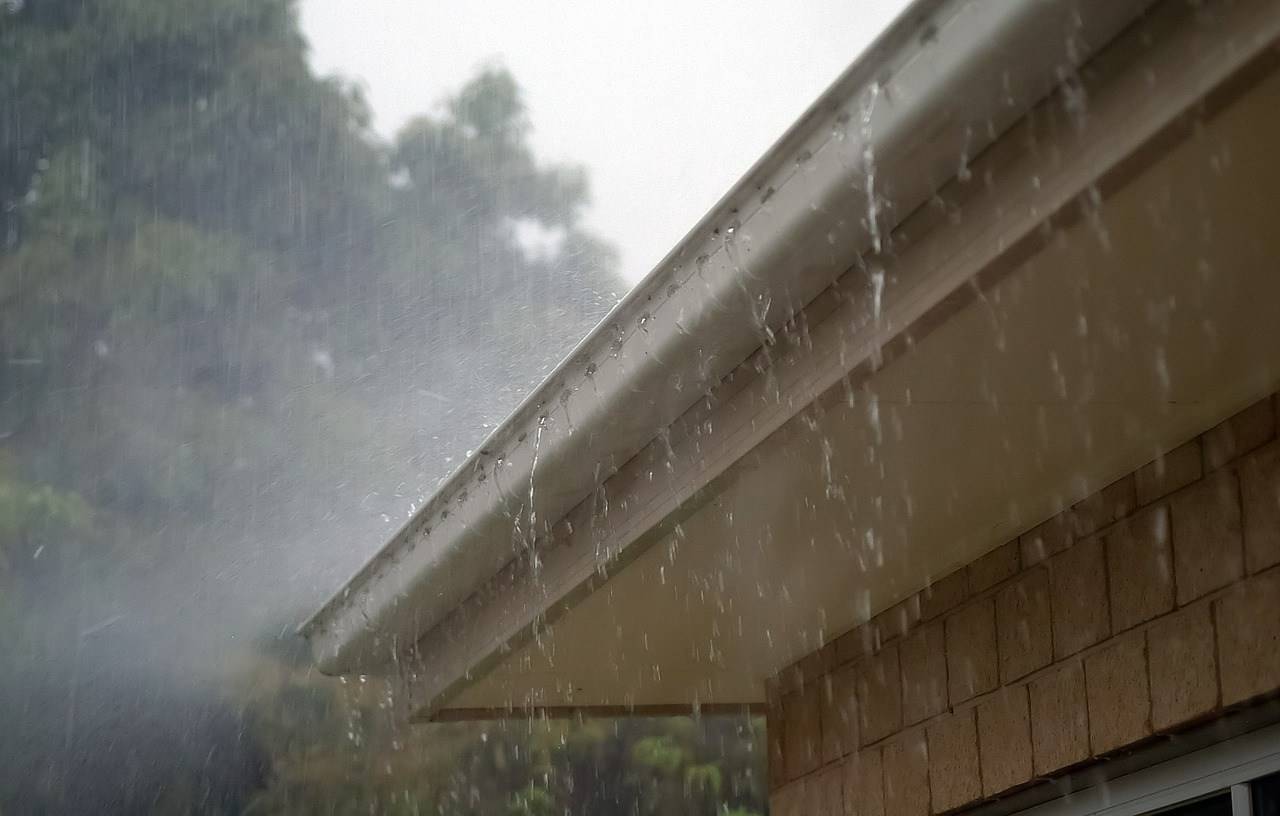 Gutter maintenance can be a major hassle. You get up on your ladder multiple times a year, scrape the leaves and dirt out of your gutters, blast some water through your downspouts, and hope for the best. For homeowners who are tired of doing battle with their gutters, rain gutter guards are becoming an increasingly attractive option. They offer superior gutter protection and enable you to worry less about the leaves, pine needles, and mud piling up.
What Are Rain Gutter Guards?
A rain gutter guard is simply a type of casing that goes directly over your gutter. The most common variety works like a strainer, consisting of holes that are big enough to take in rainwater but still small enough to block out leaves and other debris. This prevents gutters from getting clogged and allows you to worry about them far less often.
Many gutter guards and forms of gutter protection lock in place for maximum protection. They may be made from various metals, vinyl, or plastic. The cheaper plastic models should generally be avoided as they don't offer as much durability in the long run. At Northbay Maintenance, our gutter guard installation uses durable grates made from stainless-steel micro-mesh. They're among the toughest rain gutter guards on the market, and they can last a lifetime.
How Gutter Guards Work
Everyone is familiar with the classic gutter problem. Leaves and debris build-up and clog the gutters and downspouts. As a result, water is unable to drain. Without adequate water runoff, the moisture collects on the roof and walls. Structural damage is a possibility as is rampant mold growth. Traditionally, the only way to prevent these headaches is to clean gutters and downspouts regularly.
But with rain gutter guards, gutters don't get clogged. Because of the mesh material covering the gutter, only water can soak through. Leaves, pine needles, and other unwanted obstructions simply bounce off. In fact, a quality rain gutter guard—like the kind installed by Northbay Maintenance—can block up to 99% of all dirt and debris. Even the finest pine needles and smallest insects are inhibited from entering.
Why Rain Gutter Guards Are Beneficial
The fact is, most of us don't clean our roofs or gutters as often as we should. Even if you're proactive about annual maintenance, one good wind storm can create enough of a barrier to inhibit runoff. Cleaning downspouts is especially challenging, as it can be difficult to eliminate all of the accumulated debris even with proactive maintenance. Rather than subjecting yourself to the hazards of regular gutter cleaning, you can install gutter protection and let the maintenance take care of itself.
We still recommend occasional cleaning to eliminate the fine dirt particles that accumulate, but this should only be necessary every two to three years. A gutter without guards, on the other hand, needs to be checked and cleaned multiple times per year—especially if you live in an area with a lot of nearby trees.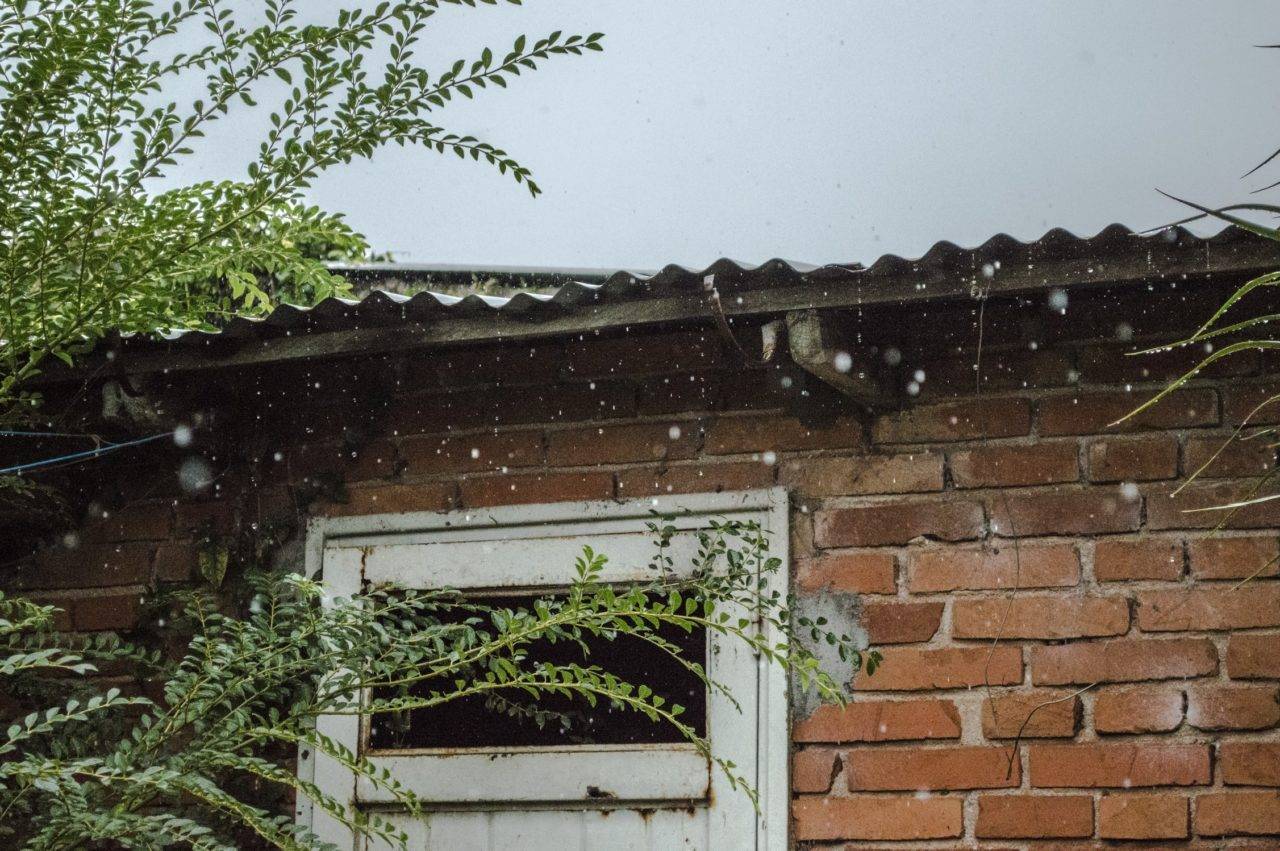 Types of Gutter Protection
It's one thing to understand how gutter guards work, but it's also important to note that not all gutter guards are the same. There are actually three common types of rain gutter guards: screens, mesh, and surface-tension guards.
Screens
The most common type of gutter guards, screens are available in a wide range of styles and configurations. They're great for keeping leaves out of your gutters, and they are highly affordable, but they're not the most effective solution for pine needles, dirt, and insects. That's because the openings are larger than those of mesh gutter guards. The screens themselves can become clogged as well, requiring annual cleaning, so this is definitely more of a high-maintenance solution.
Surface Tension
Surface-tension rain gutter guards have a more solid, sloping construction. Since there are no holes big enough for leaves or other debris, they do a reasonable job of protecting gutters. They aren't ideal for most homes, however, because they only provide the necessary water runoff if they slope at the same angle as the roof. A majority of homes simply aren't built for that. Another problem is that they're unable to filter water fast enough to accommodate a large downpour.
Fine Mesh
Fine mesh gutter guards are the best solution available. They're designed with microscopic openings that most debris can't penetrate. While cheap versions are available (like the kinds of screens used for windows), these inferior types are easily damaged and not recommended—especially in the presence of heavy rainfall or ice. To ensure you get the most from your investment, you want to opt for a rugged stainless-steel variety. This is the type of guard we use in our gutter protection installations at Northbay Maintenance.
Why Purchase Rain Gutter Guards From Northbay Maintenance?
Not all gutter guards are created equal. As we said before, you need high-grade materials that won't corrode. At Northbay Maintenance, we use stainless-steel guards that offer a full lifetime of gutter protection. We're so confident in our gutter guards that we protect them with a 40-year warranty against defective parts.
As a locally owned and operated company, we are proud to serve Northern California's Eastbay, Marin, Napa, and Sonoma Counties. We work with both residential and commercial clients, and we're fully licensed and bonded. We're also committed to completing all of our projects on budget and on time and provide an onsite supervisor at every job to make sure the job is done right the first time.
The rainy season is coming, and we all know how bad the downpours can be here in the Bay Area. Contact us today to get premium gutter guards for your home and see the difference for yourself.