The reports are in from the front lines: Cobwebs everywhere. Dust an inch thick. Clutter up to the rafters. Messy carpets, clogged gutters, funky-smelling trash cans. The fridge has dried-up food smudges from Thanksgiving. Dust bunnies have kidnapped the dog.
Winter has turned the place into a sty, and a spring clean-up is your only choice.
But to do it right would take hours, maybe days. Hard work, too: lifting, washing, endless dust, and grime. That's why, when it comes to the question of how to spring clean, the smart answer involves knowing what to tackle yourself and what to hire professionals to do.
Spring Clean Up: Home vs. Business
Spring cleaning isn't just for homes. Offices, retail spaces, and other commercial facilities will benefit from a seasonal cleaning too. Now that the weather is warming up, it's a good time to get around to any repairs, maintenance, upgrades, and general cleaning you were putting off because of cold weather.
At Northbay Maintenance, we offer spring cleaning services to both residential and commercial clients, so no one gets left behind in the winter blues.
How to Spring Clean Right
The annual spring clean up has become such an ingrained activity that many people now see it as a chore rather than the opportunity that it really is. It's a lot of hard work, that's for sure, but with a little method to your madness, it's not so bad.
The first step is to figure out what to do yourself, and what to hire out.
What to Do Yourself
If you're familiar with how to spring clean, we recommend you handle the tasks that are going to require your personal attention anyway. Decluttering means making decisions on what to get rid of. Reorganizing means making decisions on where to put things. These are choices best made by you.
The same goes for anything that you need to shop for, such as replacement parts, new furniture, and so on.
What to Hire Out
The best parts of your spring clean up to hire out are the steps that involve cleaning and refurbishment. Sure, you can go through the trouble of washing those hard to reach windows or shampooing your carpets, but you don't need to. These are the sort of steps that are best to delegate out to a professional cleaner with in-depth comprehensive spring cleaning services.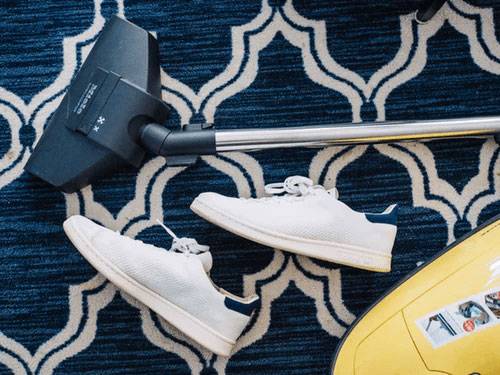 The Forgotten Side of How to Spring Clean
Many people don't realize that a spring clean up goes beyond just tidying up the indoors. When it comes to refreshing your house or business after a long, drab winter, many people forget to give the outside of their buildings the TLC it needs to look refreshed and springtime ready. Snow, salt, and bitterly cold temperatures can do a number on outdoor decks, home surfaces, business fronts, and driveways. That's why the outside of your home (or business!) deserves just as much attention during your spring clean up as the inside!
Leave the Cleaning to the Pros
Once you've decluttered and organized your indoor essentials, we can tackle all the outdoor cleaning as part of our spring cleaning services. Northbay Maintenance's veteran cleaning crews have over a century of industry experience in exactly this kind of work, so you can rest assured that we're fast, efficient, and thorough.
You have more important things to do with your time. Besides, who wants to spend hours working with dust, standing on ladders reaching difficult places, and wiping things down? Well, we do! Because that's our job.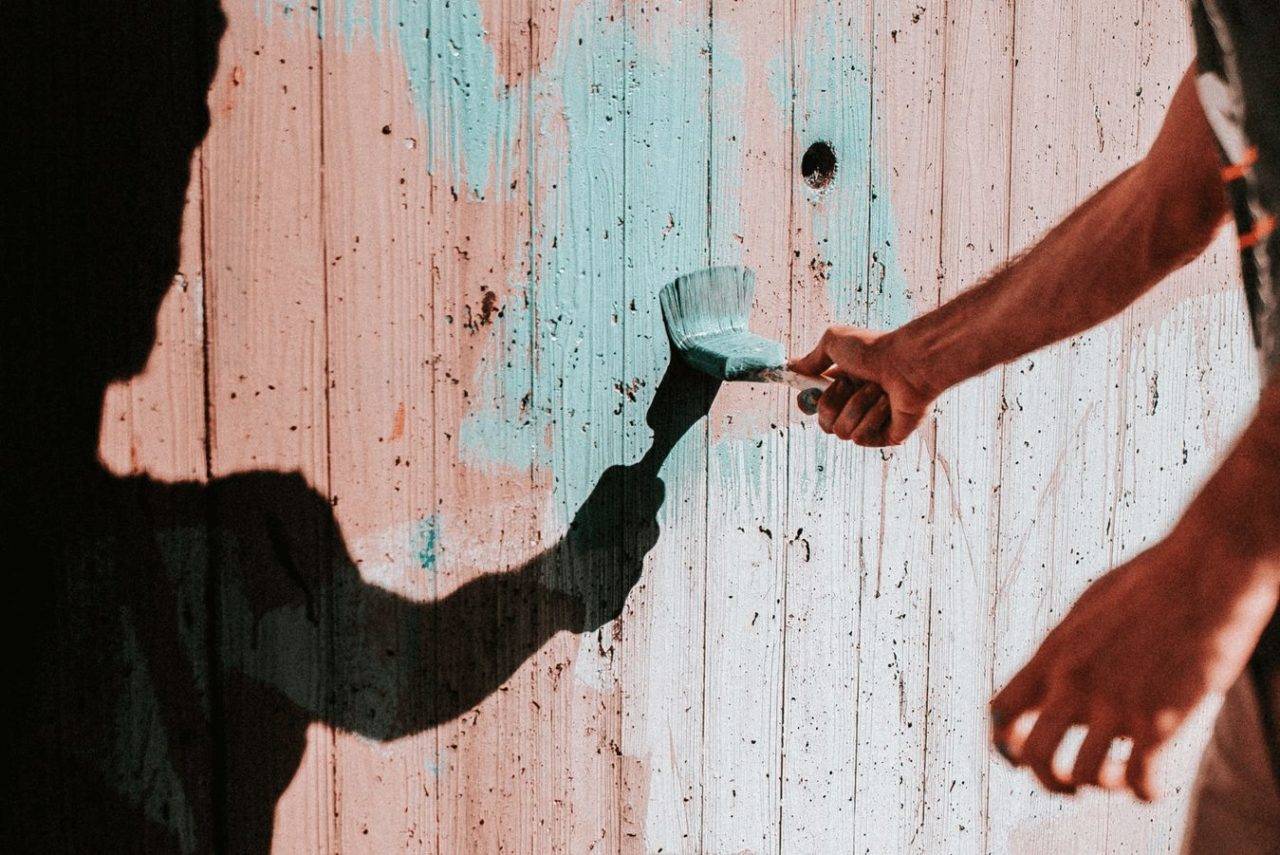 Painting and Refurbishing Your Walls
We mentioned painting. That's one of the many specialized spring cleaning services we offer. If your walls are littered with smudges, scuff marks, faded paint, chips, or holes, or if you just want to change up the colors, we can handle indoor and outdoor painting for you.
Keeping your paint healthy is especially important outdoors, where the paint is often used to provide a protective layer against the elements, especially on metal or at joints in the construction (such as windows).
Pressure Cleaning: Wash Away Winter's Grime
We're lucky to get any winter rains here in California, but they definitely take their toll on outdoor surfaces, depositing fine layers of caked-on oils and grease. Now that the weather is drying out again, your spring clean up is the perfect time to do some pressure washing:
Driveways
Parking Lots
Flagstones
Fences
Dumpsters
Roofs
Pool Areas
Refresh the actual house
Pressure washing restores the natural look and color of surfaces like wood, concrete, and brick by blasting away the pollutants that turn these materials dull and gray. The results can be amazing and are an integral step in how to spring clean right.
We tailor our pressure cleaning approach to each material so that the process is safe and sustainable while still getting the best results. Sometimes that means a gentler spray, a different soap formulation, or varying water temperatures Check out our commercial pressure washing or residential pressure washing pages to learn more about making this a part of your spring clean up.
We Also Do Street Sweeping!
Along with pressure washing, we also offer street sweeping services. These services cover not only the street frontage in front of your property, but your parking lots, driveways, and sidewalks too.
In addition to things like leaves and litter, regular street sweeping catches other plant debris, roadkill, debris from vehicles (e.g., tire blowouts or fallen-off cargo), and, in urban areas, the usual dirt, grime, and worse.
Many people don't think of street sweeping as part of even the most thorough spring clean up, but to us, it goes hand-in-hand with getting your property back to that fresh state. A clean parking lot, especially if you're running a business, is an important spring cleaning service that helps make a good first impression. We've all been to a home or business with dirty, litter-strewn walkways. It makes you feel like the owner is cheap or doesn't care.
Clean streets and walkways may go unnoticed, but when they're dirty they definitely catch unwanted attention.
The Only Spring Cleaning Service You'll Need
Hiring a professional cleaning company saves you the time and trouble of doing it yourself, but it can still get to be a hassle if you have to keep track of a bunch of different cleaning companies for different services.
At Northbay Maintenance we do it all, from shampooing your carpets to washing your windows, and we do it well.
We're proud to be an outstanding cleaning company, and we'd like to help with your spring clean up. That's how to spring clean right: with solid professional help.
Let Us Serve Your Spring Cleaning Needs in the North Bay
Contact Northbay Maintenance today to schedule a free onsite evaluation. We'll help you put together a spring clean-up project plan that tackles all of your needs.
Our spring cleaning services are just the beginning of what we have to offer. Spring comes and goes, but our year-round cleaning services, both commercial and residential, remain. From janitorial cleaning to event cleaning, just ask us how we can be of further help to you in making your home or business look great.
Happy Spring!