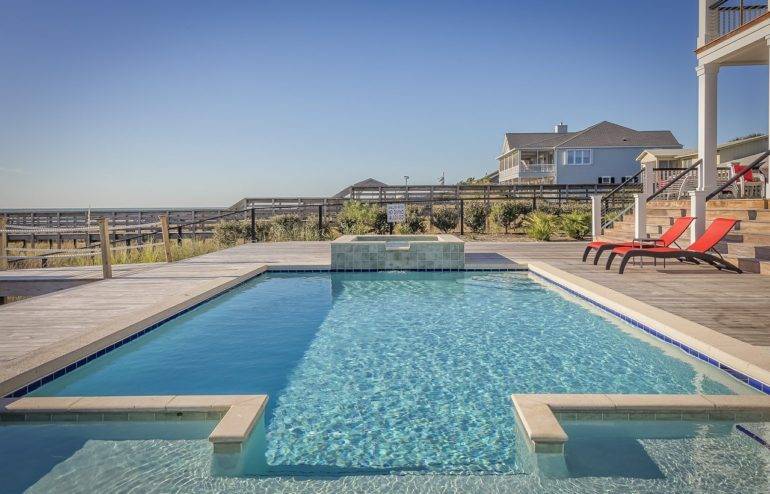 Have you ever wondered what can be pressure washed safely? The answer may surprise you: As long as you use the proper settings and cleaning techniques, there are quite a few things that can be pressure washed that you might not have expected!
Today we're looking at 7 things you didn't know could be pressured washed!
And remember: If you're not sure how to use a pressure washer safely, or just don't want to spend the time and hassle, Northbay Maintenance offers residential pressure washing as well as commercial pressure washing services!
What Can Be Pressure Washed? Glad You Asked…
1. Dumpsters & Bins
The dumpsters and bins you use for garbage, recycling, and compost will naturally grow extremely stinky over time. That smell comes from bacterial growth and can get so bad that not only does it become thoroughly unpleasant, but it attracts bugs and animals, creating health and safety hazards.
If you don't know how to use a pressure washer but want to learn, here is a great place to get some practice in. And if you'd rather not spend your afternoon blasting fine particles of garbage and filth into the air all around you, we understand. Leave it to our dumpster cleaning specialists!
2. Automobiles & Other Vehicles
We generally don't recommend pressure washing vehicles, because people who don't know how to use a pressure washer can accidentally cause some very expensive damage. But with the right nozzles and pressure settings, it's feasible to wash many types of vehicles, including:
Cars and trucks
Farm vehicles
Factory vehicles
Construction equipment
Lawnmowers (ride-on and push-type)
If you've never done it before, don't try to pressure wash a vehicle without doing some studying first. Go to your hardware store and ask for advice and watch a couple of videos online for good measure.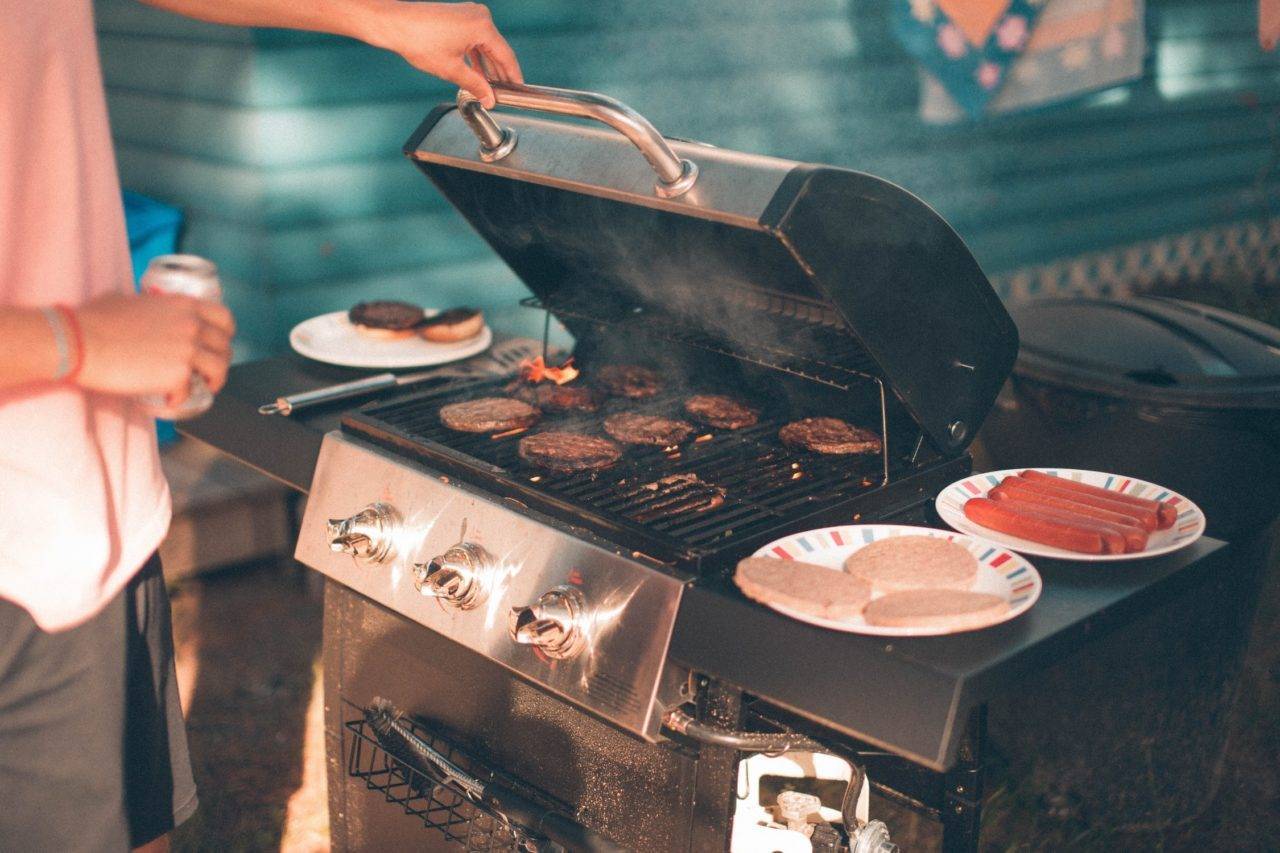 3. Fire Pits, Barbecue Grills, and Smokers
This is another one that you need to be careful with if you're not familiar with how to use a pressure washer because it can damage the electrical components or potentially even the fuel lines (for gas-powered grills).
Most of the time, the best way to clean a grill is to get it nice and hot and then use a sturdy wire brush to scrub it clean. But when that doesn't cut it, or you just want to restore the look of your grill by getting rid of some of those layers of grime and soot, a good pressure wash can make an old grill, smoker, or fire pit look like new again!
4. Bricks, Flagstones, Tile, and Other Decorative Pavements
You probably know that you can pressure wash paved surfaces like asphalt and concrete. But many people forget that this also applies to more decorative paved surfaces like brick roads and walls, flagstones along a walkway or in a garden, and tile.
Unlike some of the items we've already covered, when it comes to figuring out what can be pressure washed, these types of materials take pressure washing very well, so if you don't know how to use a pressure washer then this is another good choice to get some practice in—and less smelly than the dumpsters!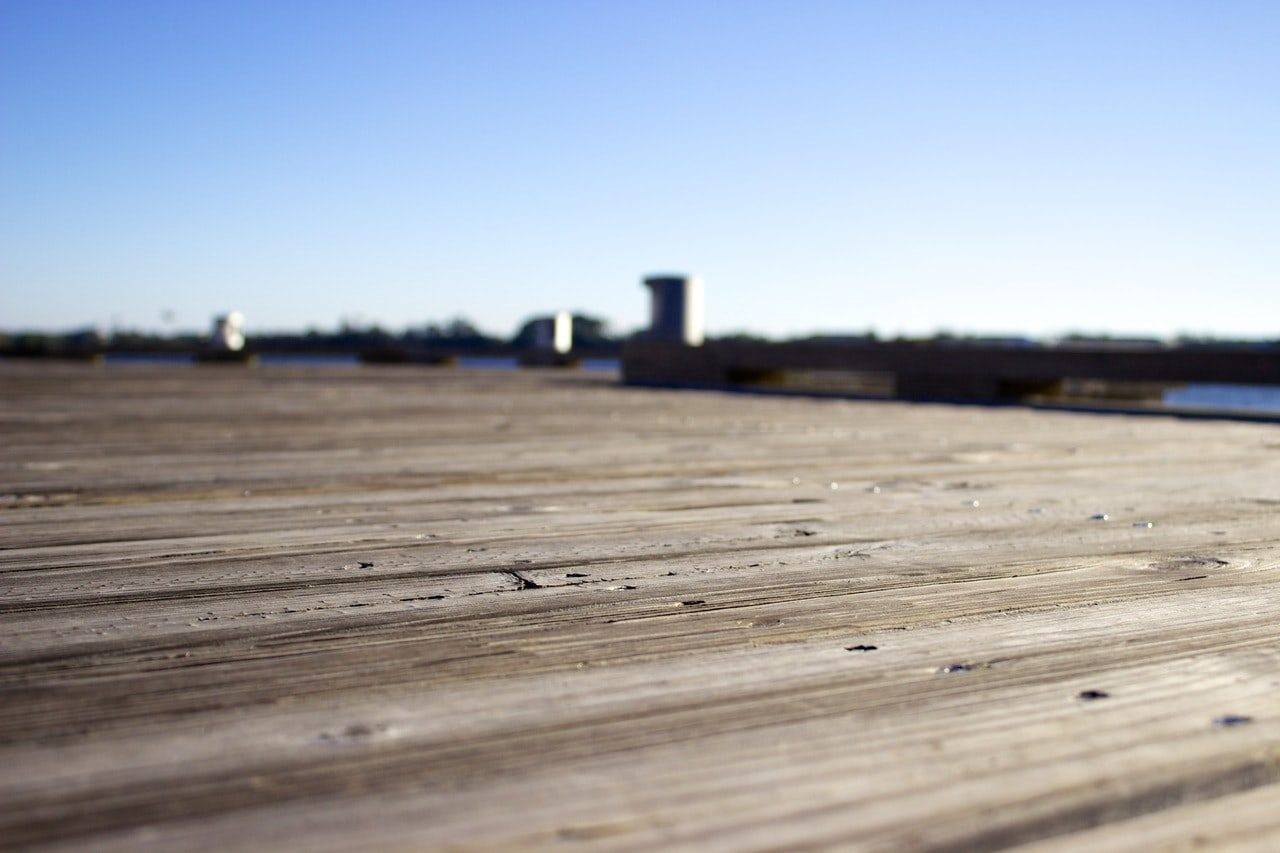 5. Your Deck
Over time, wood will naturally age due to exposure to sunlight, rain, wind, and temperature changes. It will also collect a fine layer of grime, especially if its protective sealant coating is worn down or nonexistent.
Like flagstones and brick, wood takes pressure washing very well—again, very helpful if you don't know how to use a pressure washer—although, for especially delicate woods, you'll need to use a lower pressure setting and take extra care. When deck refurbishing isn't enough, the results of pressure washing can be amazing, bringing life and color back into the wood that you didn't know was there!
After pressure washing, your deck will need to be restained and resealed. Just like with the pressure washing itself, we'd be happy to restain and reseal your deck for you if you'd rather save yourself the hassle.
6. Driveways
When it comes to talking about what can be pressure washed, driveways are right up there with materials that can take the deep clean. Between dirty tires, unfortunate oil spills, and the wear-and-tear of everyday living, our driveways take a beating. Pressure washing is an essential component of driveway maintenance.
Regardless of if you know how to use a pressure washer or not, this is one of those tasks that you'll want to hire a professional to do. To correctly lift oil and other automotive debris left behind, you'll need professional-grade solvents and the environmental know-how for what to do with them after. Save yourself the hassle and hire a professional instead!
7. Swimming Pools & Jacuzzis
Swimming pools and jacuzzis, despite being submerged in water and cleaned on regularly, can still darken over time, and the concrete walkways surrounding them definitely will. Pressure washing these spaces can make them lighter and more appealing — definitely a plus come pool party time!
The concrete also takes the pressure stream well, so it's another good option for learning how to use a pressure washer for the first time.
Hire Northbay Maintenance to Blast the Grime Away
If you're not interested in the finer points of how to use a pressure washer, or if you have better things to do with your time, or if you just don't want to be bothered about it, leave it to us!
At Northbay Maintenance, we know exactly what can be pressure washed safely and what can't, and we'll be more than happy to do your pressure washing for you. Our full-service commercial and residential team can provide you with everything you need to keep your property in top-shape from commercial and residential window washing services to parking lot cleaning, home remodeling, and beyond!
Contact Northbay today to discuss your pressure washing needs with us! Let us be your one-stop contractor for all your home or business cleaning and maintenance needs!