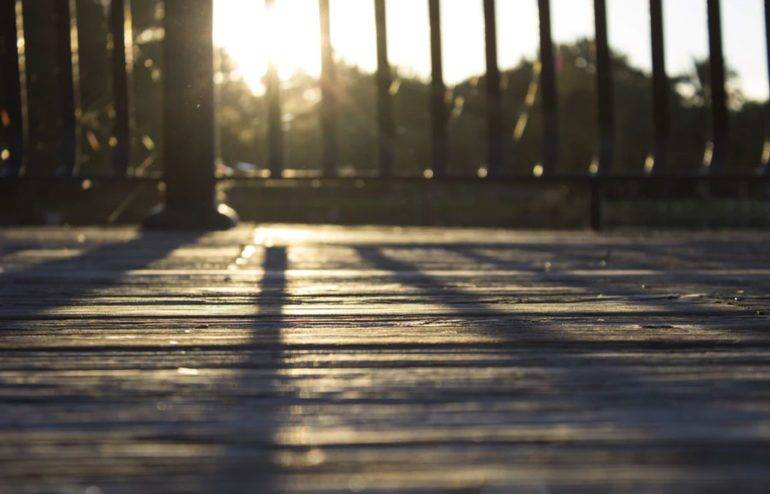 Should you restore a deck yourself? The best way to answer that question is to actually look at the process of DIY deck refinishing or, when necessary, full-scale DIY deck restoration.
At Northbay Maintenance, deck staining services is one of our many home maintenance offerings which means we can help you compare the DIY path with the fast, professional alternative. That way, you'll be able to make the best decision for you and your home!
Tips & Steps to DIY Deck Restoration
Deep Cleaning & Scouring
The first stage to restoring a deck is to give it a thorough cleaning and scouring. This has several purposes, such as:
Removing any remaining stain or paint
Removing any splinters
Removing all debris
Preparing the wood ready for working
Rinsing
First, hose down your deck if necessary. Let the water soak in, then rinse the mud away. Ideally, you shouldn't have to do this step, but if your deck has thick deposits of caked-on dirt, then it's a lot less work to rinse this stuff away before scrubbing it off.
Bristle-Brush Scrubbing
Normally, this is the first step in DIY deck refinishing. Take a brush with firm but non-metal bristles, get down on your hands and knees and scour your deck (Make sure the deck is dry before this step.)
You can't restore a deck without getting the wood clean and bare first, so be sure to get every exposed surface, including the ends of the boards and the small gaps between the boards. Remove any splinters and masses of dirt and all remaining deck stain (or paint).
Sweep thoroughly when you're finished scrubbing, using a firm-bristled push broom, and a smaller broom for any hard-to-reach spaces.
Sanding
Next, use a fine-grit sandpaper to really strip the wood absolutely bare. Make sure you catch any remaining imperfections such as splinters or chips that the brush missed.
Washing
The next step in the DIY deck refinishing process is to wash your deck with a deck cleaning agent. We're big on green cleaning services, so we like non-chlorinated products which are almost as effective and have a much smaller environmental impact. Just follow the instructions on the product label. Usually, this means diluting the cleaning agent in water, then working it into the wood with a push broom and leaving it to sit.
After waiting the recommended amount of time, hose the deck down. This will wash away all the fine-particle dirt and grime.
Now that the wood is truly clean, it's time to restore a deck!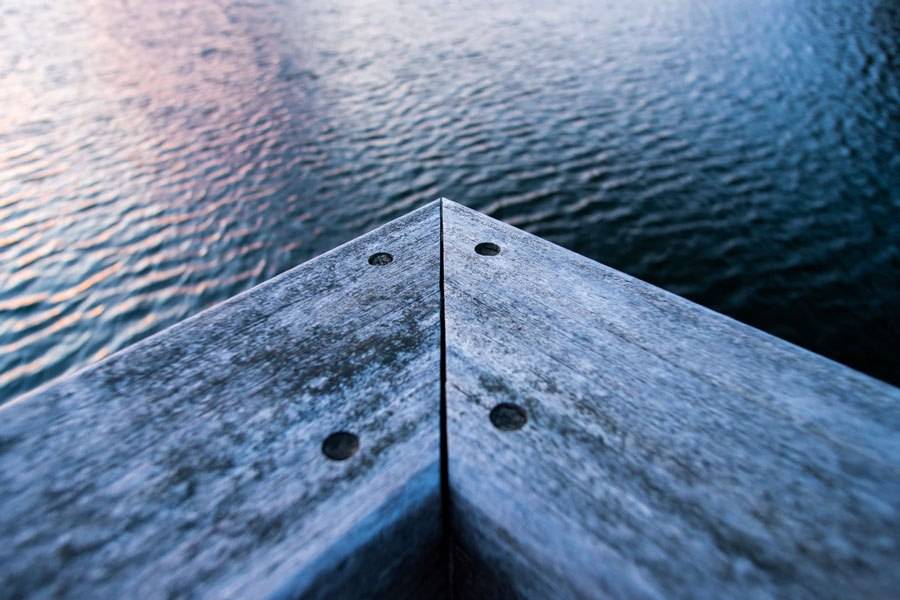 DIY Deck Restoration
The next stage is the structural restoration work. Your goals here are:
To replace any rotted, cracked, pitted, or warped boards
Inspect the underside of the deck for structural integrity
To replace or repair deck railing as needed
Inspection
Many people who try DIY deck restoration only think about the visible part of the deck, but that's a dangerous oversight. The supporting structure underneath the deck will deteriorate over time due to moisture, settling, and regular use.
When it comes to how to best restore a deck, we strongly recommend that you hire at least this one step out to a professional unless you're sure you know what you are doing.
Replacing Damaged Components
Both on the topside of your deck and in the supporting structure, any damaged components should be replaced. To restore a deck safely, restoration work on the underside of the deck is another step that you should hire out to a professional if you're not sure what you're doing.
On the topside, tearing out old boards is hard work but not particularly complicated. It's just a matter of time and sweat. The key to DIY deck refinishing is to make sure that your replacement boards are supported along their entire length by the underlying joists, and that they are flush with the surrounding boards once installed, with minimal gaps.
When you restore a deck, as you're replacing the damaged boards, you'll notice that the new boards won't match the old ones, as they won't have the same weathering characteristics. You have a choice here:
You can cover this up during the staining step later on
You can replace all the boards on your deck for a uniform look
You can leave it be and accept that the new boards will stand out
DIY Deck Refinishing
After replacing any damaged components (if necessary), it's time to refinish your deck. A deck's finish will degrade over time. Transparent and semi-transparent stains will erode away, while semi-solid and solid stains will slowly develop unsightly buildup. So, to restore a deck, you need to periodically restain it.
Our deck staining page has more information on the various stain types available to you, but the basic idea is that the more transparent stains will showcase the wood, while the more opaque options will give a more consistent look and allow you more color control. Paint is also a finishing option, but if you use paint to restore a deck, make sure you use the appropriate paint which is specially formulated to stand up to the wear and tear of being walked on.
When attempting a DIY deck refinishing, you should refinish your deck according to the instructions on the product. Be sure to plan plenty of time for drying. You'll need dry weather, and no pets or humans walking on the boards.
DIY vs. Professional
If you like working with your hands and staying outdoors for hours, then DIY deck refinishing and restoration can be a rewarding project. It's peaceful, methodical, and can be a great little escape from life's stresses.
On the other hand, it's grueling, hard work to restore a deck, very sweaty, and it takes a lot of time. You're on your hands and knees a lot, doing a lot of repetitive motions. Plus, you're never going to do quite as good a job as professional contractors would do, since you only do it once a year at most, while the professionals do it many times every year.
In the end, if DIY deck refinishing sounds like something you'd enjoy, give it a try! It's always gratifying to look at a home improvement project and say you did it yourself. By the same token, if you'd rather save time, hassle, and splinters, hire it out to a service like Northbay Maintenance. Our residential pressure washing and deck maintenance experts can help you restore your deck quickly and effectively with no hassle to you or your family.
Contact Northbay Maintenance, and we'll come out to your house for a free onsite evaluation and project bid. We're your all-in-one home maintenance and housekeeping service, from regularly scheduled cleaning to giant remodels — start your deck restoration project with us today!