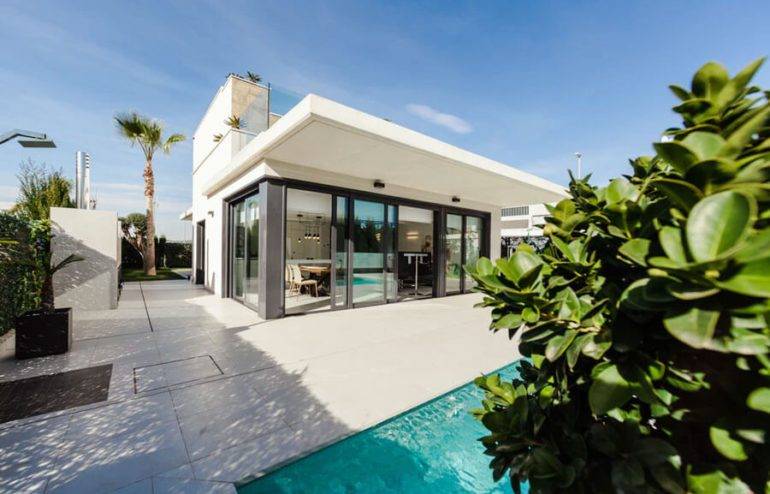 To pressure wash house surfaces is to completely transform them from the dark, dull disappointments they've become back into the young, energetic, vibrant materials they used to be. A good house wash can totally revitalize the look and feel of your grounds and the outside of your home, and it definitely goes a long way toward letting neighbors and friends know that yours is a well-maintained property.
At Northbay Maintenance, we specialize in residential pressure washing (as well as commercial), so today we're putting our expertise to work with this short guide about some of the best surfaces around your property to pressure wash. House maintenance is about to get exciting!
What Does it Mean to Pressure Wash Your House?
If you're not familiar with pressure washing, it's a pretty intense procedure. You need to wear protective gear, including goggles, ear covers, a mask, and gloves, in order to protect yourself from the hazardous mists and noise. The pressure cleaning machine itself generates a stream of water that travels at an enormous velocity, transforming the water into a powerful scouring agent that works its way deep into the layers of dirt and oil that build up on most surfaces over time.
You can rent pressure washing equipment (including the safety gear) yourself, or buy it outright, or you can hire out the work to a contractor like Northbay Maintenance if you decide house washing is too much hassle (or if you have better ways to spend your time).
Outdoor Walls
Shingle walls and some types of siding aren't suitable for pressure washing. House building materials in general, however, are perfectly safe for washing. Materials that are safe to pressure wash include:
Concrete
Stucco
Brick
Wood
Most types of siding including aluminum, fiber, and vinyl cement
All of these wall surfaces would benefit from a good pressure house wash every few years, or more frequently if they build up grime faster due to factors like smog.
Wooden Fences & Posts
Wooden fences are an excellent candidate to pressure wash. Houses tend to have at least a little wood fencing, and we've all seen how sad and dilapidated wood can become if not properly cared for. Like all exposed wood, fences weather with time. The wind blows tiny particles of oil and dirt into the fibers of the wood causing them to become dull and gray. It happens so gradually that you wouldn't notice it.
However, you'll definitely notice the change of a freshly cleaned fence! The pressure washing scours away years of deeply-ingrained dirt and grime, all in an instant. We are not overselling it to say that your fence will change colors and take on a richer, warmer hue. It's such a dazzling effect that your friends and neighbors may very well ask if you've replaced your fence (or who's doing your house washing!)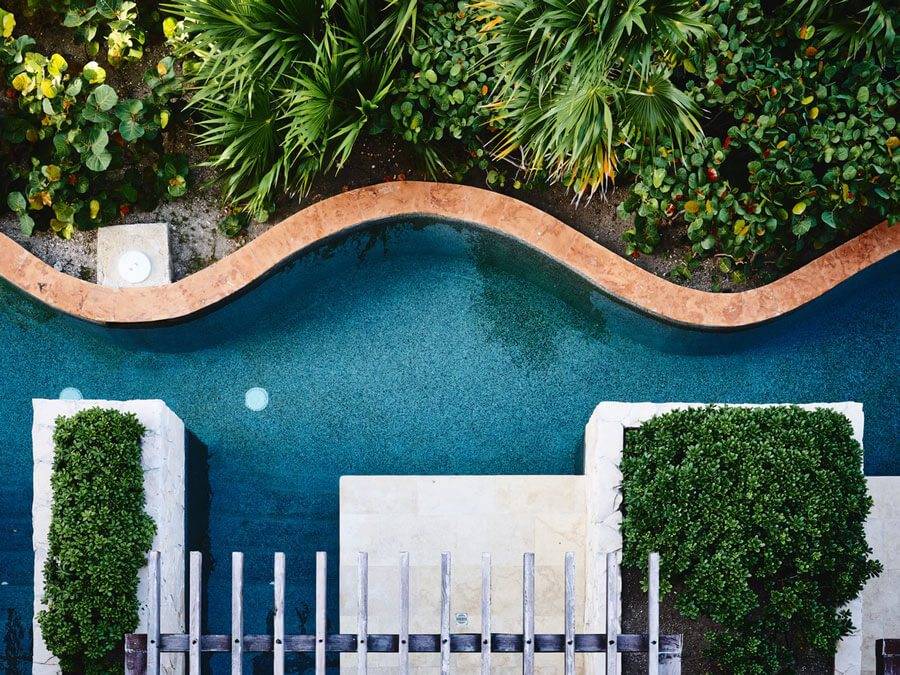 Paved Driveways, Porches, and Pool Areas
When it comes to getting amazing results, paved driveways, walkways, patios, and pool areas are some of the best surfaces to pressure wash. House cleaning rarely touches these surfaces, except maybe to sweep, meaning they tend to accumulate dirt and oils for years resulting in stains and discoloration.
At the same time, concrete and asphalt are very strong materials that take the pressurized water stream well, letting you use high pressures to really blast and scour away every last impurity.
The Garage Floor
It usually isn't a good idea to pressure wash house interiors as it can damage property and cause mold growth, but garages can be an exception so long as you keep the main door open and point a couple of strong fans in the corners. Plus, that filthy garage floor could really use it!
Like driveways, the cement floor on a garage takes the pressure well, and will typically turn a much brighter color after pressure washing.
Pressure washing a garage isn't feasible in all circumstances but is often okay so long as your garage drains and vents properly. Just remember that if there's any property in your garage that you don't want to be exposed to the fine mist, move it out of the garage before you begin the house wash. And keep the spray on the floor!
Note: Don't try to pressure wash interior garage walls or ceilings. We also recommend you stay away from the edges of the floor where the wall meets the flooring.
Home Window Washing
To pressure wash house windows isn't something you should try. That's because the high speed of the water jet can break the glass. Pressure washing can damage most materials if not done properly, but especially glass.
For your home window washing, you'll want to turn to good ol' hand cleaning methods. But it can all be worth it. When you pressure wash house windows, you'll end up with sparkling clean glass and clear, unobstructed views of the outside. It can be hard to appreciate just how badly dirt and grime will fade a window over time until you suddenly wash away all the filth and get to look through perfectly clear glass.
If you've got better things to do than clean all of your windows by hand, no worries. Northbay Maintenance has you covered with our conventional home window washing service. We'll wash any window, inside and out, no matter how hard to reach!
Let Northbay Maintenance Transform Your House from Drab to Fab
Washing your house with a pressure washer definitely takes some research, a few hours of your time, and a jolt of courage. For some people, it's a chance to get away from it all for a few hours.
Many people, however, prefer to leave it to the pros. At Northbay Maintenance, our team of expert cleaners know exactly which type of nozzles and pressure settings to use, and can clean any suitable surface safely and effectively.
Contact Northbay Maintenance today for a free onsite evaluation of all the areas of your house that make good candidates to pressure wash. House cleaning is never so fun as when somebody else is doing it!