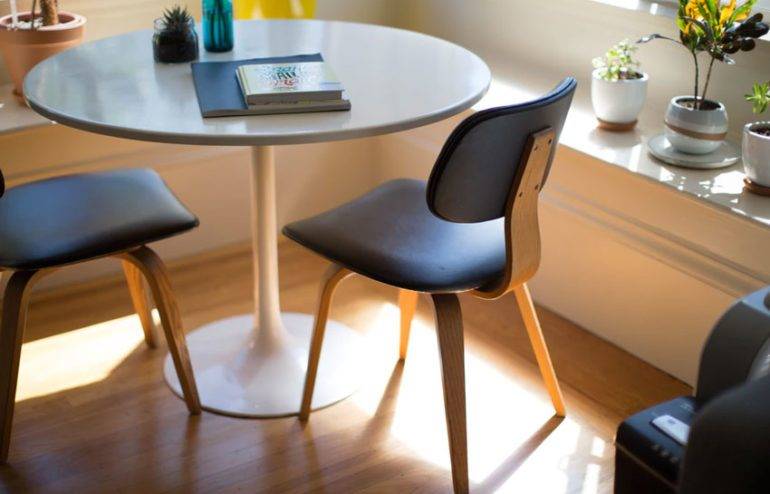 Finding a good professional cleaning services company for your home can be tricky. Many small cleaning companies have a sketchy vibe and don't exactly inspire confidence, while the big ones usually charge high rates—if they serve residential customers at all.
Let's look at some of the factors that make a cleaning company trustworthy and reputable. We'll go through the list, and show you why we hope you'll give Northbay Maintenance a chance to meet your needs.
Find Several Professional Cleaning Services to Compare
The first step to finding a good professional cleaning service is to identify a number of different cleaning services in your area so that you can make phone calls and comparisons. Google is pretty good at listing cleaning services companies, so start there.
Including Us!
Northbay Maintenance is a full-service cleaning company serving the wider North Bay area of California, including Marin, Napa, Sonoma, and Eastbay Counties. If you live in our service area, we hope you'll consider us!
Look for the Details
Once you're ready to compare, look for the details. Details signify a reputable, professional cleaning service. More details are better:
Do they have a phone number? Do they have a professional email address? Do they list a physical address?
Do they have a website? (They absolutely should!)
Does their website describe which services they offer? Does it mention which areas they serve? Does it say what kinds of customers they serve (e.g., residential, commercial, institutional, etc.)?
Does their site have an online work request form with lots of options for you to be specific about your needs, your timeframe, etc.?
Ideally, they'll have a thorough website and you'll be able to tell, even before you contact them, that they offer exactly what you're looking for, and that they're a detail-oriented, professional cleaning services company.
We're Full of Details!
At Northbay Maintenance, we're very clear and thorough about the residential cleaning services we offer, including:
Regularly-occurring or one-time "housekeeping," such as cleaning kitchens and bathrooms, vacuuming, and dusting.
Move-in / move-out cleaning
Cleaning services preparing a house for sale
Tile and grout cleaning
Garage cleaning
Window cleaning
Pressure washing
In addition to our professional cleaning services, we also handle home improvement projects. To name a few, we can:
Stain/seal your deck
Paint your house
Repair damaged drywall
Remove old appliances
Install new light fixtures
Hang mirrors and other heavy objects
If there's any specific service you need, just ask us and we'll let you know if we can do it!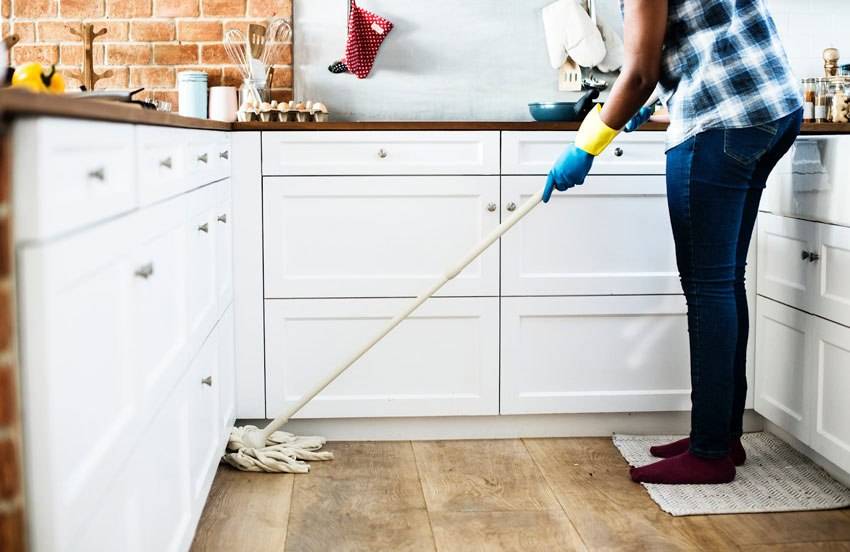 Get a Feel for Their Tone
When you reach out to this cleaning services company, get a sense of their attitude and personality. Do they reply promptly? Do they seem instantly helpful? Do you feel like you're going to get your needs met if you hire them? Are you able to communicate with them effectively, and do they understand your needs? These are all good signs.
Conversely, do they immediately make you feel defensive? Are they intimidating? Are they vague in reply to your questions? Do they take a long time to reply? These are all bad signs.
Of course, plenty of gruff people will still deliver professional cleaning services (and not every friendly, responsive person is going to end up doing a good job). But if you're still in the initial contact phase and you're already having to rationalize to yourself why a given cleaning company is worth hiring…there's probably a better alternative out there.
We're Here to Solve Your Cleaning Needs!
At Northbay Maintenance, our attitude is always professional, helpful, and friendly. That human touch is so important, and it's something that many other cleaning services companies don't realize.
We're here to serve you. We understand that your only reason for reaching out to us is that you have a cleaning need that we can hopefully solve. We know your time is valuable and that you want your problem solved fast. We realize that you might not know all the industry jargon, and may sometimes have trouble describing exactly what you want.
So when you contact us, we're going to be the friendly and prompt professional cleaning services you deserve. Rather than waste your time, we'll be clear about what services we are able to offer you, and what the work will actually entail. Before you make a commitment, you'll know exactly what you need, and you'll be confident that we'll deliver it for you.
If you do decide to hire us, we'll supply you with a dedicated service supervisor who takes care of the scheduling and organizing of your cleaning team. All you have to do is tell us what you want to be done when you want it, and we'll take care of the rest.
Our professional cleaning services are fully insured and bonded, and we have a high-quality, carefully-vetted staff of professional cleaners who always come to your home with an onsite supervisor at their side. Our team has over 100 years of combined experience, guaranteeing that you receive the best quality clean available out of any of the cleaning services companies in the North Bay area.
Get a Clear Idea of the Costs
Professional cleaning services don't usually list their rates online because it's a competitive market and there's a lot of complexity that goes into a quote; however, most companies will give you a free quote or project bid.
A free quote is a good way for a cleaning services company to demonstrate trustworthiness. They're essentially saying, "We're not going to charge you anything unless you decide to hire our services."
We Offer a Free Onsite Evaluation As Well!
At Northbay Maintenance, we not only provide a free quote, but we'll come out and do a free onsite evaluation for you so that we understand exactly what you need, and exactly what it'll take for us to deliver on those needs. This onsite research means we're able to give highly accurate quotes, and it makes us more efficient once we actually get started cleaning. It all leads to faster, more professional cleaning services for you.
Let Us Show You What a Good Job We Can Do
Contact Northbay Maintenance today to discuss the cleaning needs you have for your home. We have a proven track record of satisfied, returning customers, and we're eager to show you what we have to offer.
For the best and most professional cleaning services in your home, call Northbay!