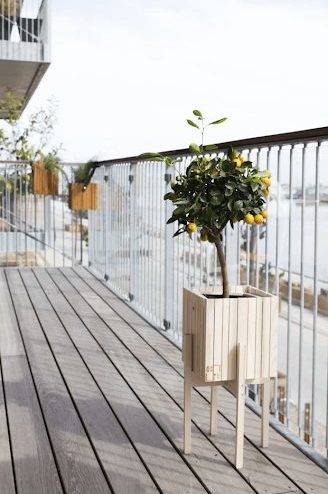 Today in the Northbay Maintenance Blog, we're looking at the topic of how to clean decks in the summertime.
The summer season is your deck's time to shine: Whether it's a hot cup of tea and a few moments of solitude and nature at breakfast, a casual luncheon with friends, or an all-out BBQ party in the evening, your deck is getting a lot of use around this time of year as you and your family and friends take in the North Bay's beautiful summer weather.
All of this activity, plus the fierce summer sunshine, is actually quite a strain on your deck. This means that, if you want to keep your deck healthy and looking good, you need to practice good deck maintenance habits or hire a professional service like us to take care of it for you.
How to Clean Your Deck Step #1: Sanding Down the Chips & Splinters
Since your last deck maintenance, small pieces of the deck and its old finish will likely have chipped or splintered off. To begin cleaning your deck, you need to sand these bits away. This is a hands and knees job that can take a good amount of time to do properly, but it's worth it: If you don't sand everything down properly, it will not only hurt the deck's appearance but can become a potential source of injury or even damage to the wood.
Use a fine-grit paper for the job. Remove any chips or splinters, and feather any damaged edges to make them smooth. Always work down to the bare wood. Sweep the deck when you're finished before moving on to the next step.
How to Clean Your Deck Step #2: Scrubbing Down Heavy Dirt & Accumulations
Next, you'll want to use a non-metal, stiff-bristled brush to scrub away large accumulations of dirt, grime, and any stain or paint that's flaking off. Take the time and care to thoroughly scrub the entire surface of your deck this way.
Be firm with your scrubbing action, so that you get off as much dirt as possible, but take a slightly lighter hand with softer woods such as redwood or cedar. Our deck staining service team recommends an elliptical scrubbing motion rather than a straight up-and-down scrub as this is both more effective in cleaning and easier on the wood. When you're done, sweep the deck once more.
When it comes to how to clean a deck properly, this is another hands and knees job, and even if you only do deck maintenance once a year, it's still pretty grueling work. That's why we recommend you hire out for most (if not all!) your deck maintenance tasks. At Northbay Maintenance, our well-trained crews won't tire out, and our cutting-edge pressure washing technology will remove old debris and paint fast.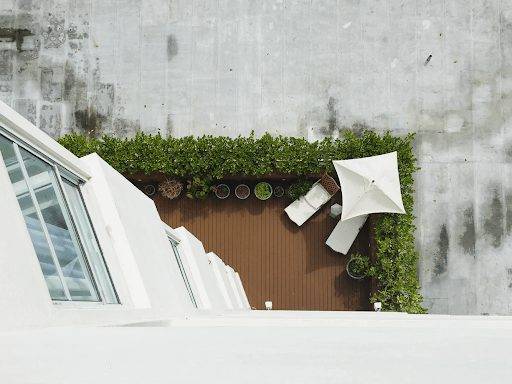 How to Clean Your Deck Step #3: Washing the Deck with Cleaner
Once you've removed the bigger dirt, wood, and paint particles by scrubbing, it's time to remove the fine, deeply-embedded dirt by washing your deck with a suitable cleaner.
When thinking about how to clean your deck, there are several categories of deck cleaning agents out there, including typical bleach, chlorine-free (oxygenated) bleach, and acid-based cleaners (often called brighteners). At Northbay, we're a strong proponent of everybody doing their part to protect our environment, so we recommend you stay away from traditional chlorine bleach and opt for eco-friendly cleaners instead. Not only does chlorine bleach suck moisture out of the wood, but the runoff will damage any plants and microflora it encounters.
Once you do choose a cleaner that's suitable for your deck, closely follow its directions on how to clean the deck. This usually entails adding the cleaning product to water and working it into the wood with a stiff-bristled push broom.
Deck cleaning agents are not good for you, to put it mildly, so you may prefer to use safety equipment such as gloves, goggles, and even a breathing mask to protect yourself from splashes and fumes. Keep any pets and children away as well.
How to Clean Deck Step #4: Pressure Rinsing the Cleaner
After you've worked the cleaner into the wood, use a pressure washer to blast away all that dirt and oil that the cleaner will have loosened. At Northbay Maintenance, we recommend low-to-moderate pressure and a 45-degree fan nozzle. If you have a redwood or cedar deck, take extra care not to blast the wood too hard, as it is easily damaged. After this step, leave the deck alone to dry out completely. This will take at least 24 hours or longer if you run into wet or humid weather.
If you don't own a pressure washer, you can rent one. Or, once again, you can just leave all this hassle to the professionals. At Northbay Maintenance, we offer a full suite of pressure washing services, from fences to driveways and everything in-between, so we have exactly the right pressure cleaning equipment and expertise for deck maintenance.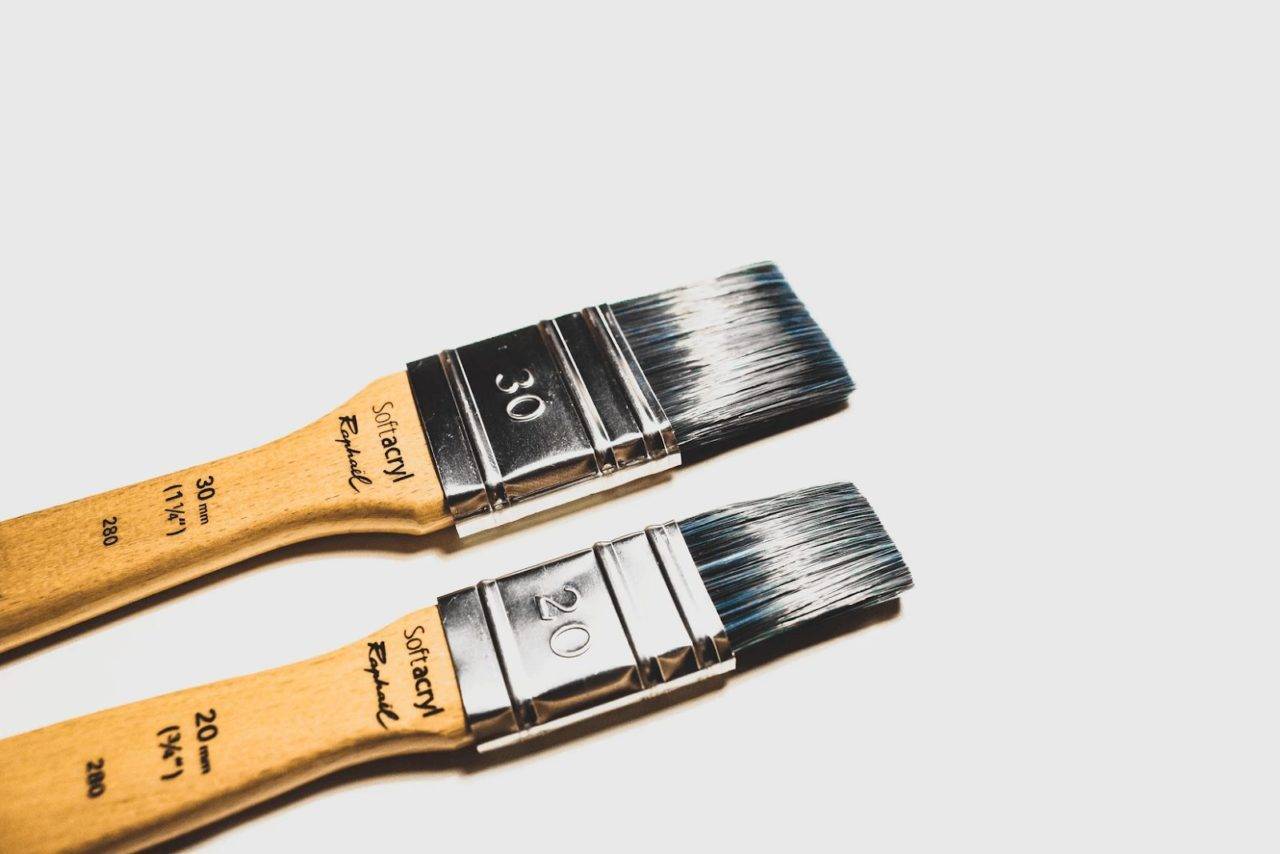 How to Clean Deck Step #5: Applying Stain or Sealant
The last major step is to apply your preferred stain or sealant (or deck paint). This is potentially the most important step in how you clean your deck as it helps protect the wood from future damage. There are several varying types of stain and sealant you can use to prolong your deck maintenance. Transparent and semi-transparent stains highlight the natural beauty of the wood and are easy to maintain over the year; whereas solid stains cover the entire beauty of the wood (a great choice for older decks!) and tend to require more upkeep. Semi-solid stains are a great choice if you're unsure of which stain is right for you as it offers a prime middle ground between these two options.
You can choose to hire a deck staining service who can help you choose the sealant and/or stain that is right for you, or you can attempt to stain the wood yourself. If you choose to follow a more DIY approach to your deck maintenance, follow the instructions on the product of your choice, covering all of the wood on your deck. Don't just get the surface of the deck; get any exposed wood at the end of your boards and fill the gaps between the boards as well.
Leave this to dry for however long the product recommends, at least 24 hours and often longer. Don't use the deck during this time.
Once the stain or sealant has fully set, your deck maintenance is complete, and your deck should be ready for another season of heavy use!
Don't Suffer the Hassle. Leave It to the Pros!
Deck maintenance is a huge hassle, and we think the best solution to the question of how to clean deck is to let Northbay Maintenance do it for you. Our experienced crew has over 100 years of combined experience and come fully uniformed, with an onsite supervisor, to every job no matter how big or small.
Contact Northbay Maintenance today for a free onsite evaluation, and enjoy your deck without any of the hassles of maintaining it yourself!