Petaluma Pressure Washing
Petaluma is a resilient city, filled with well-preserved historical buildings and culture. But even a resilient city needs your help to stay strong. As a business owner in Petaluma, you know your community and customers expect you to maintain a clean and tidy commercial property. Your business depends on making that great first impression.
Northbay Maintenance is now accepting new cleaning jobs in Petaluma to help you maintain the exterior of your business, storefront, or commercial property, so it creates that perfect first impression. Our team of professional cleaners, building maintenance staff, and pressure washers have over 100 years experience making buildings like yours look like new again.
What can we wash for you?
Petaluma withstood the 1906 San Francisco earthquake. It would be a shame for grime, mold, and other degradation to take it down now. We can help you maintain your property inside and out. For exterior cleaning, we often recommend pressure washing as the most natural, eco-friendly way to clean your building, walkways, and parking lots.
Our pressure washing services for Petaluma include:
Roof cleaning: Grime and debris can cause major damage to your roof if it's not regularly cleaned. Our team can pressure wash any roof and treat it with a special solution to minimize future build-up. 
Building exteriors: Often clients ask us to paint the exterior walls of their commercial building when, in fact, a good pressure wash is enough to restore its natural beauty. No matter what the material (stone, stucco, or even concrete), our professional pressure washing team can remove dirt and grime from your building. 
Pool decks: If your commercial property or hotel has a pool, a good pressure washing of pool decks and floors should be part of your regular maintenance routine. We can come and do it for you with as minimal business disruption as possible. 
Parking lots and walkways: Help keep your city beautiful and safe, by having your sidewalks, walkways, and parking lots professionally pressure washed to remove natural debris, garbage, and oil from vehicles. We provide not only pressure washing, but can also help you refresh your parking lot striping if needed.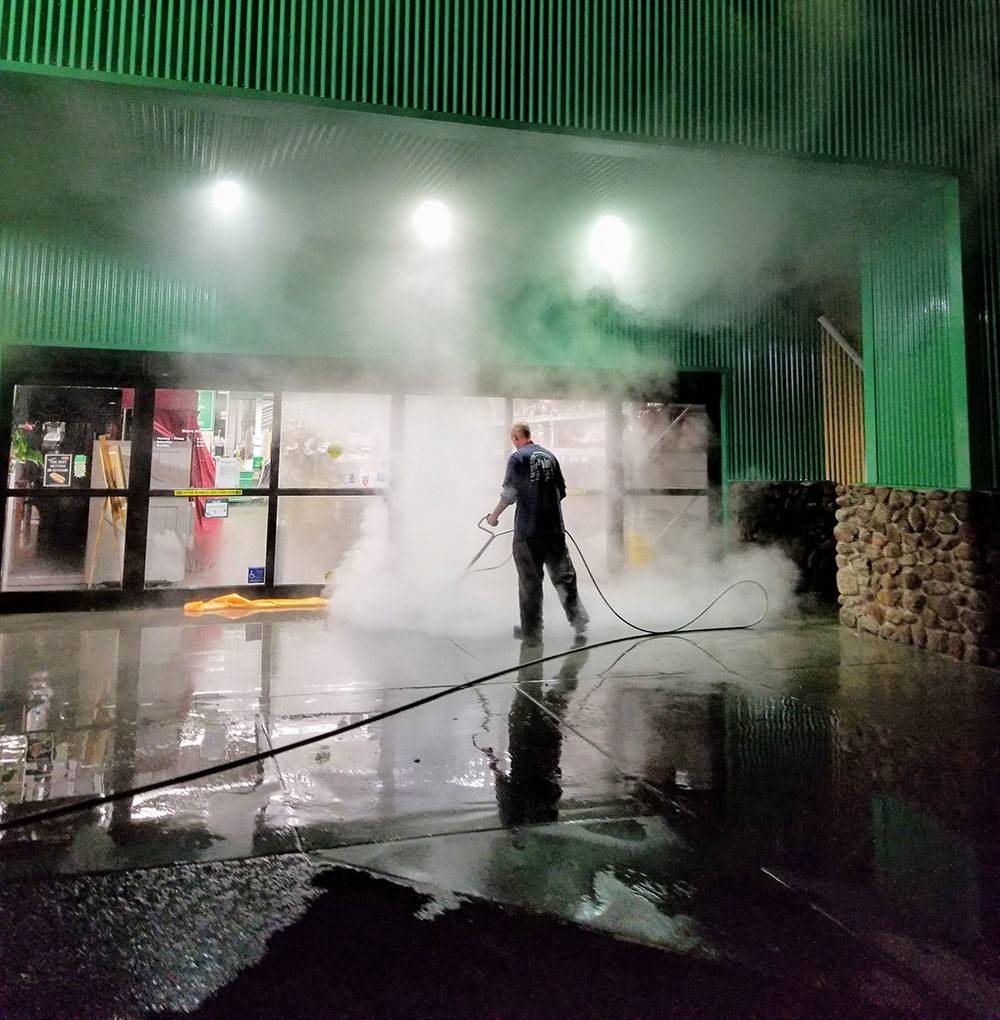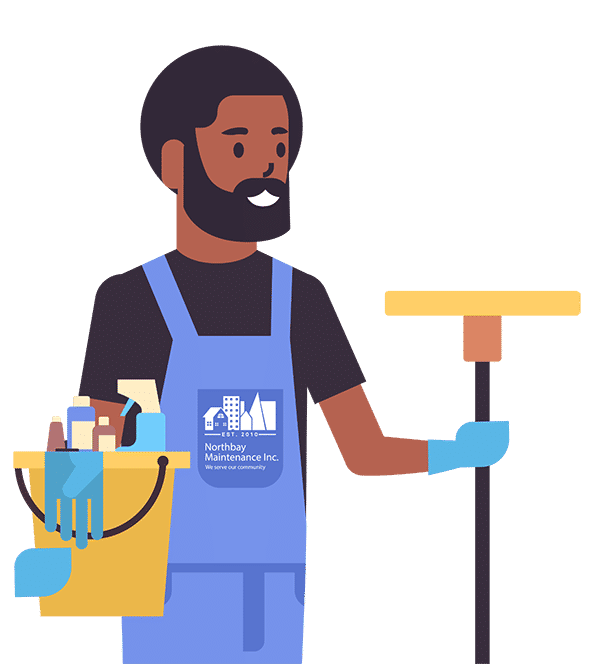 Have questions?
Want a quote right now?
Contact us below to get started and we'll get back to you in less than 24 hours:
Why Petaluma trusts Northbay Maintenance for pressure washing
Petaluma is a community in every sense of the word. A community works together to keep itself clean and you can do your part by keeping your property clean. The Northbay Maintenance team is a full-service commercial cleaning and maintenance company, who can help with all aspects of your property including painting, janitorial services, parking lot maintenance, and, of course, pressure washing.
With Northbay Maintenance, we can be your one-stop for all cleaning and maintenance needs. Stop keeping business cards from dozens of separate cleaning companies and keep the Northbay Maintenance number handy. When you call, you'll be assigned an on-site supervisor to coordinate all aspects of the project, so you can expect our high standards for every job.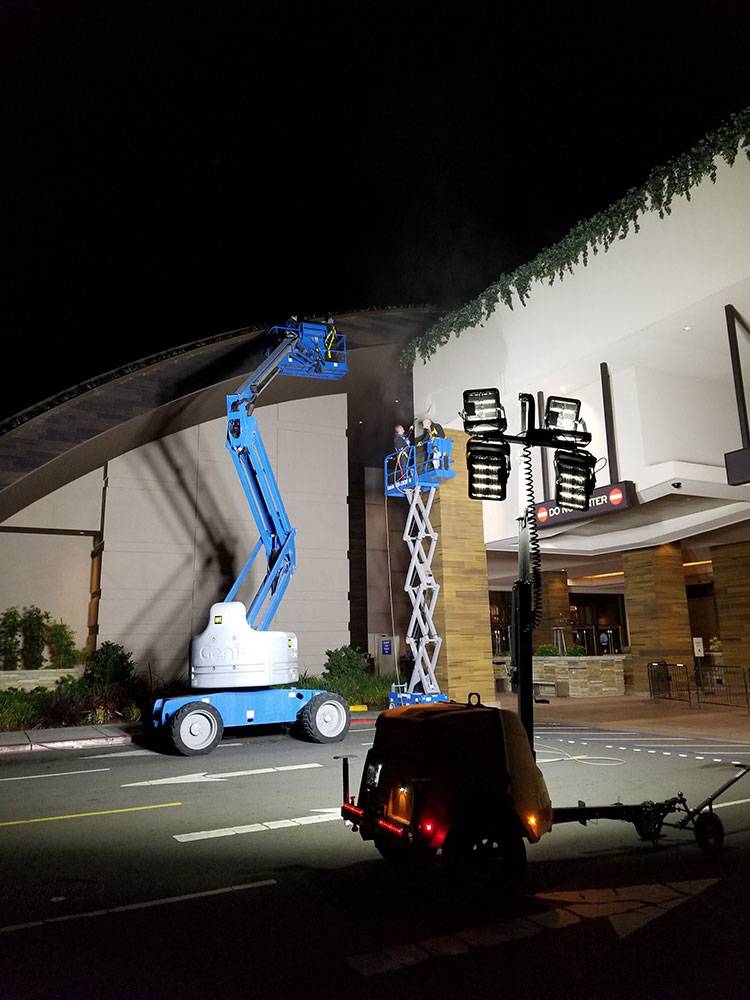 Hiring a professional power washer can prevent damage to your property because not all surfaces need a high-pressure wash. An experienced pressure washer knows the right settings and processes to safely clean any exterior surface.
Learn more about Petaluma Pressure Washing
Contact Northbay Maintenance today to discuss your up coming event & needs