Santa Rosa
Gutter Cleaning

When you own a business or commercial property in Santa Rosa, you are responsible for ensuring it is safe and clean. To avoid costly damage, it's important to have your gutters regularly cleaned and maintained before rainfall overflows and causes extensive damage to flower beds and grass, overflows on to the fascia and siding causing dry rot, or blocks entrances to your building.
In Santa Rosa, Northbay Maintenance is your trusted contractor to clean and maintain the gutters on your business or commercial property so that they don't cause extensive damage during the next rainfall. Our team is professionally trained, comes with extensive safety equipment and has the knowledge to clean your gutters right the first time, and every time.
What can we clean for you?
Our competitors just come, clean, and leave. We believe that there is more to gutter cleaning than just cleaning! Regular preventative maintenance for your gutters is the most efficient and cost-effective way to maintain your property. After we take the time to do an individual assessment and evaluation of your property, we can recommend the best cleaning and maintenance solution for today and for the future.
We can also recommend and install gutter guards to prevent or minimize debris like leaves, branches, and tree needles from accumulating in your gutters. Gutter guards are also a great deterrent for birds and other natural wildlife from making a home in your gutters. If we discover signs of this, we can help remove them in a humane way and make your gutters less appealing for them to return.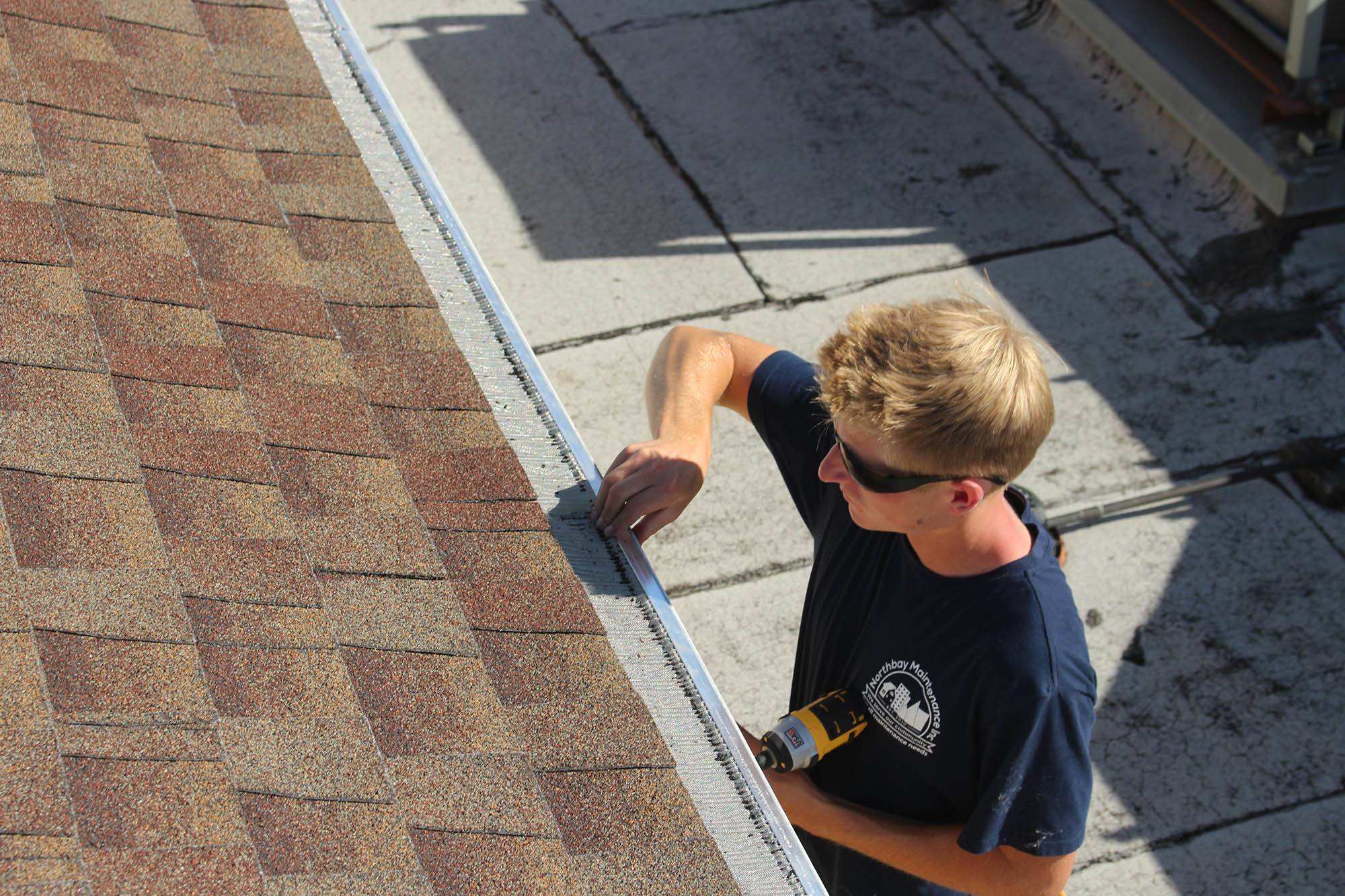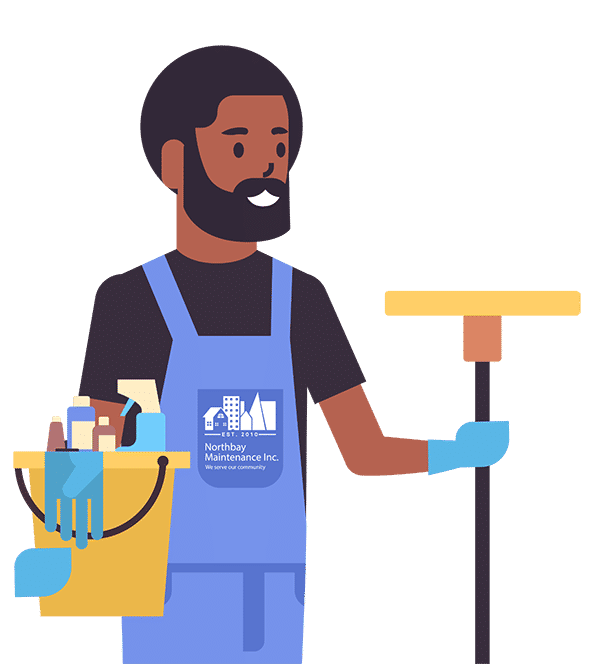 Have questions?
Want a quote right now?
Contact us below to get started and we'll get back to you in less than 24 hours:
Why Santa Rosa trusts Northbay Maintenance for gutter cleaning
Other cleaning companies just clean gutters or just install gutter guards but, at Northbay Maintenance, we do both and so much more. If we discover signs of animals nesting, we can humanely and safely remove them. If we see existing dry rot damage, we can help repair it. With our wide breadth of cleaning and building maintenance services, we can handle nearly any project for you.
Santa Rosa businesses have worked with Northbay Maintenance for over 10 years for all their gutter cleaning and commercial building maintenance needs. We proudly go the extra mile for all our customers to provide customized service, on-time arrivals, on-budget projects, professional and courteous staff, and all of this with a smile!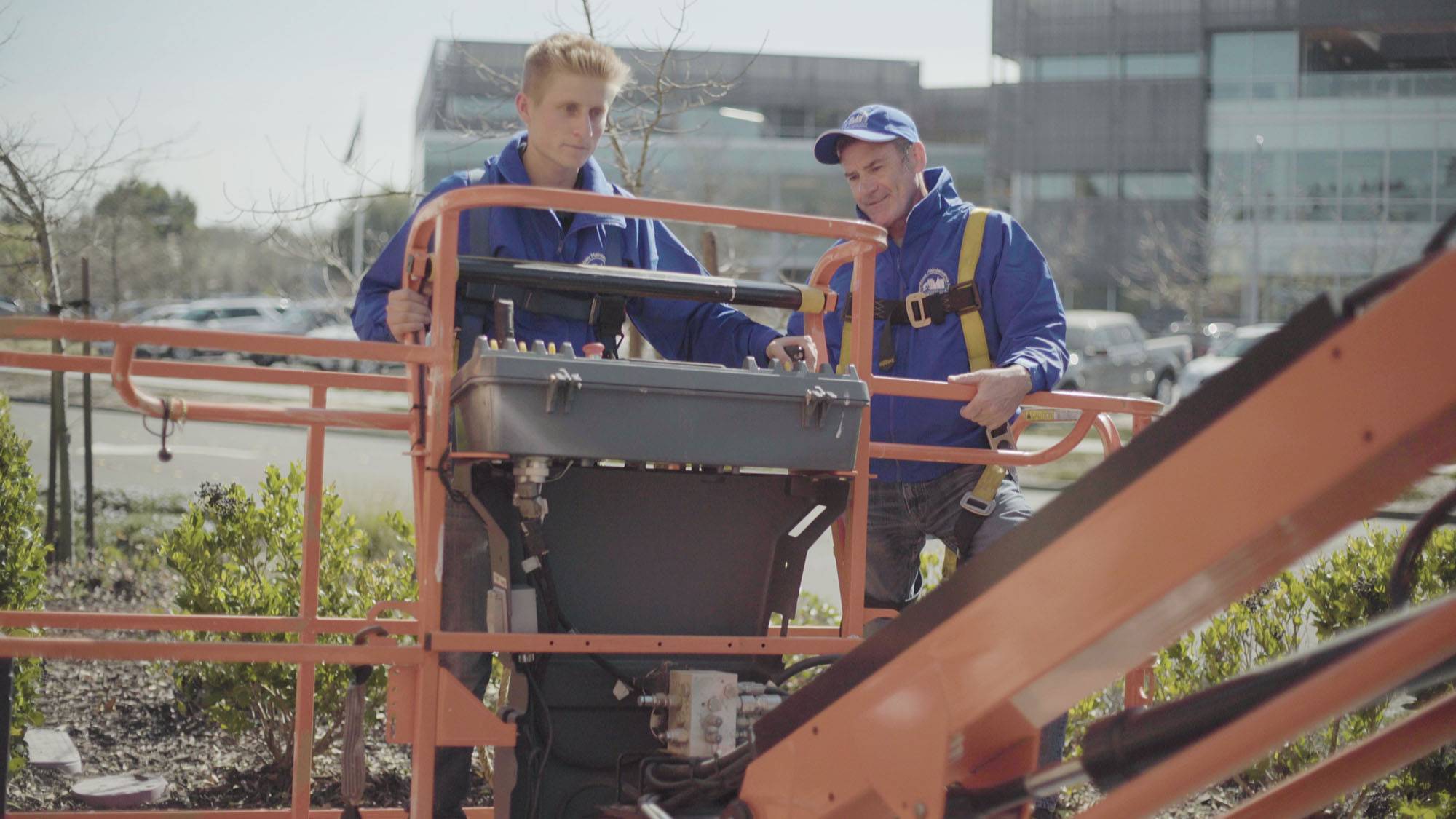 We believe the best investment you can make for your gutters is to have professionally installed gutter guards. We recommend micro-mesh gutter guards as they are great for stopping debris in its tracks, while only letting in rainwater.
Learn more about Santa Rosa Gutter Cleaning
Contact Northbay Maintenance today to discuss your up coming event & needs