San Rafael
Gutter Cleaning

It may not rain every day in San Rafael, but when it does, are your gutters ready for the sudden onslaught of rain? If debris like leaves and needles accumulate in your gutters, they can block the flow of water and cause flooding to your property. This can cause expensive damage to landscaping, and even promote the growth of dry rot.
In San Rafael, businesses trust Northbay Maintenance to keep their gutters clear from debris, and help with preventive measures, to minimize the chance of it clogging your gutters. Our full-service cleaning team has the experience and safety record to maintain your gutters, so you don't have to risk your safety on a ladder!
What can we clean for you?
Without gutter guards, natural debris like leaves, branches, and tree needles can easily fall inside and become trapped. Over time, these can block the flow of water in your gutters and water spills over the sides. Northbay Maintenance has professionally trained and experienced staff who can clean all gutters on your property. Depending on where your building is located, we recommend getting your gutters cleaned 4-6 months.
We can also remove signs of wildlife and birds from gutters. Local critters and birds often find gutters a safe place to make a home, but that means trouble for us because they leave a mess and debris from their nests blocks gutters. We can safely remove wildlife from your gutters, and help ensure that they don't return.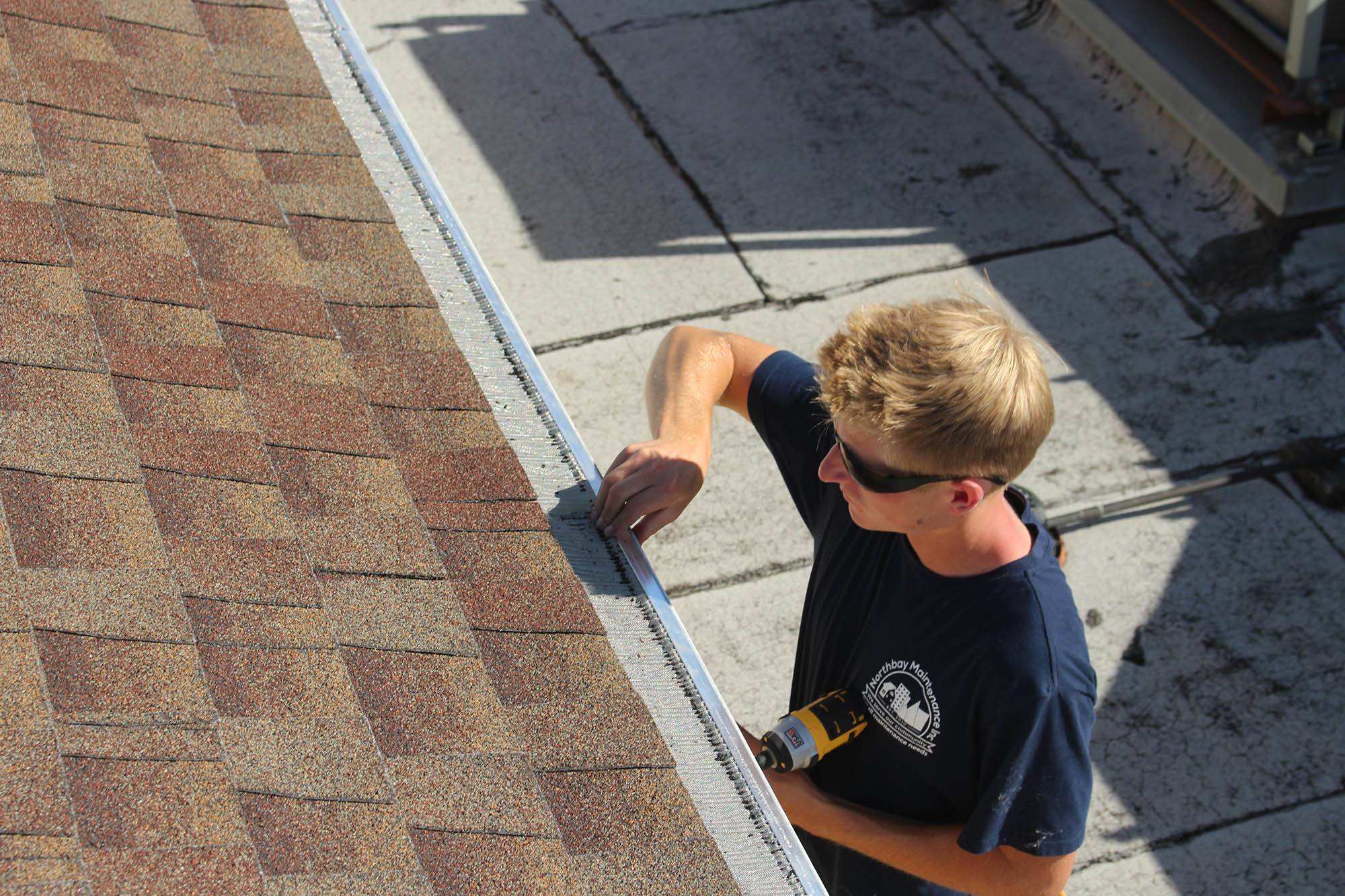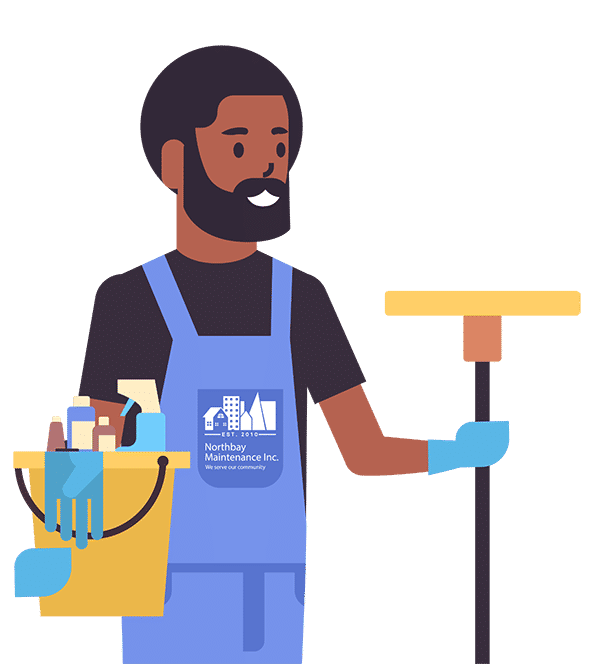 Have questions?
Want a quote right now?
Contact us below to get started and we'll get back to you in less than 24 hours:
Why San Rafael trusts Northbay Maintenance for gutter cleaning
When you run a business, the very last thing you should be doing yourself is cleaning the gutters on your commercial property. That's why businesses in San Rafael trust the experts at Northbay Maintenance to do this for them.
The Northbay team has over 100 combined years of experience cleaning commercial properties, including gutters. Our uniformed staff will clean your gutters with minimal disruption to your business and leave you with recommendations to prevent future gutter blockages, including suggesting the installation of gutter guards.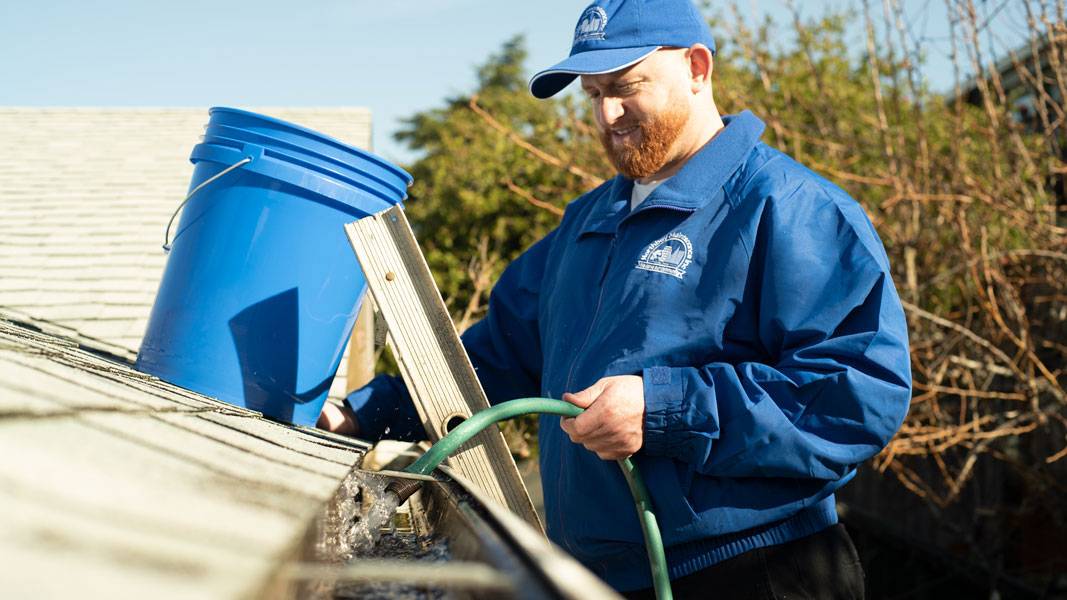 Your gutters should be cleaned at least 2-4 times a year to help catch any problems before they become a costly mistake. Regular maintenance is the best prevention.
Learn more about San Rafael Gutter Cleaning
Contact Northbay Maintenance today to discuss your up coming event & needs