Marin County
Gutter Cleaning

Overflowing gutters are not a pretty sight for your business. Not only do they look unprofessional, but they can cause damage to flower beds, flood your grass, overflow onto the fascia and siding causing dry rot, and block entrances to your building. Keeping gutters clean is the only way to prevent this.
In Marin County, your trusted professional for gutter cleaning is Northbay Maintenance. Our professionally trained team can clean your gutters and also install state-of-the-art, professional-quality gutter guards to prevent debris from accumulating in your gutters.
What can we clean for you?
Our gutter cleaning services go beyond just cleaning your gutters. We also install professional micro-mesh gutter guards to let rainwater pass through, and prevent even the smallest needles and debris from falling into and getting stuck in your gutters. Prevention is the best maintenance.
The Northbay Maintenance team provides professional service and with our dedicated on-site supervisor for every job, you always know who to contact for any queries or questions. We're dedicated to not only cleaning gutters but also helping you best prevent future debris build-ups that can clog the gutters, causing them to overflow and damage your property.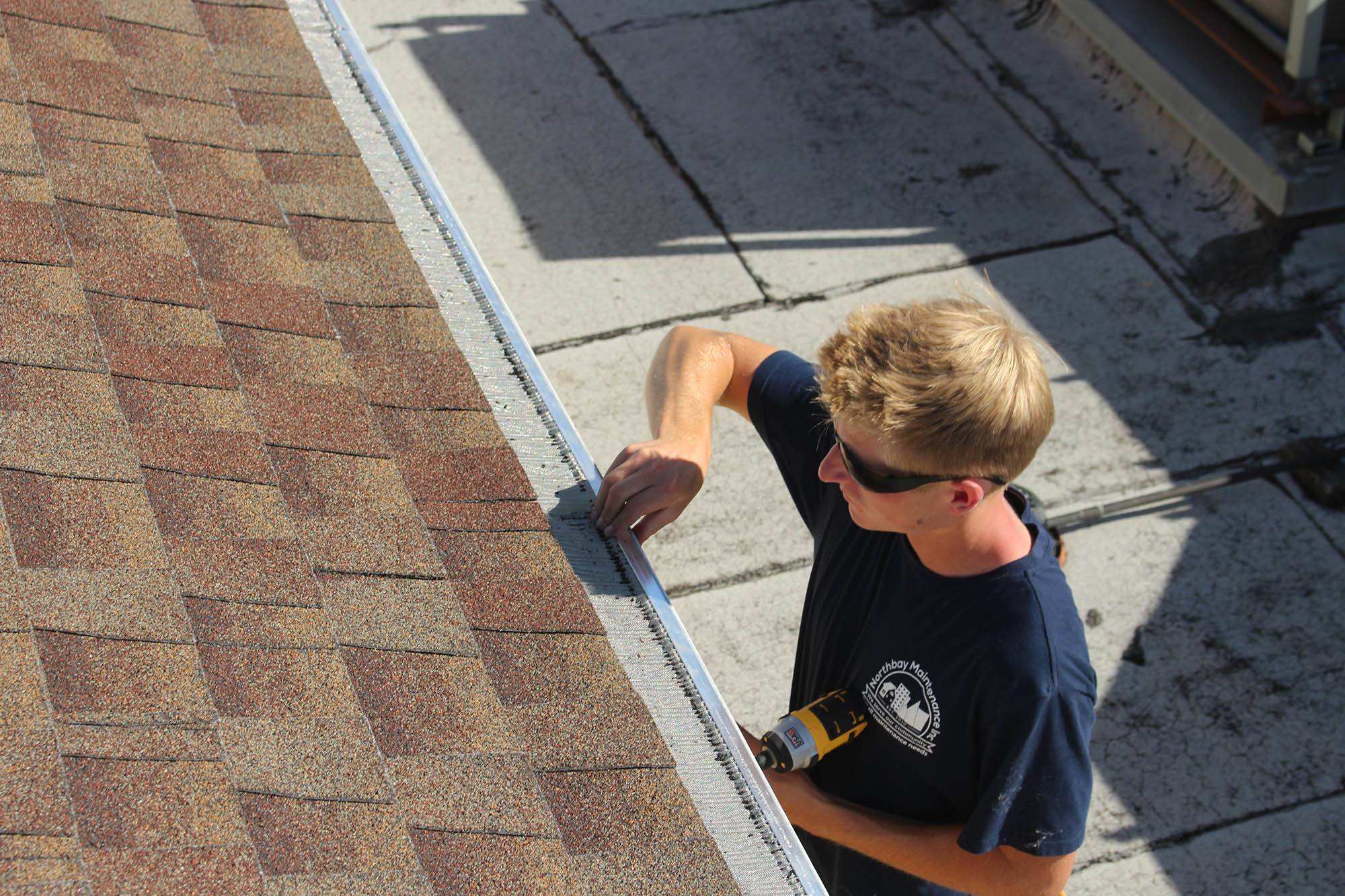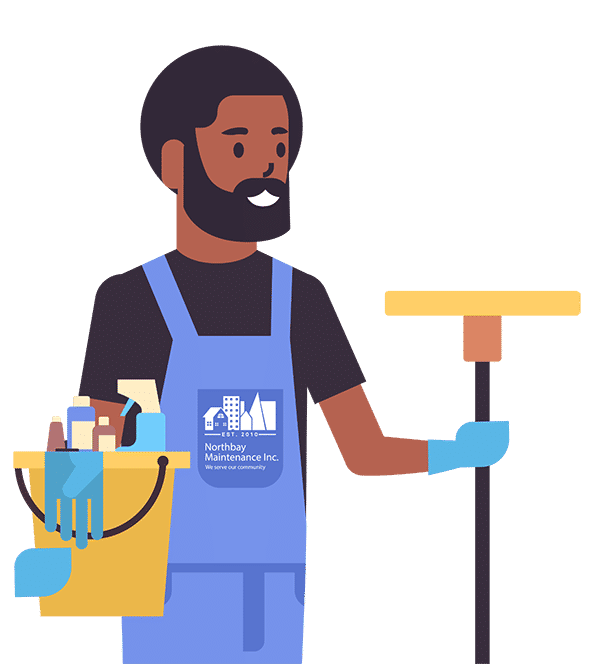 Have questions?
Want a quote right now?
Contact us below to get started and we'll get back to you in less than 24 hours:
Why Marin County trusts Northbay Maintenance for gutter cleaning
Marin County businesses have worked with Northbay Maintenance for over 10 years for all their cleaning and maintenance needs. We've become a trusted partner in your business, who takes care of any and all of your commercial cleaning and maintenance needs, including gutter maintenance.
Our unique business process assigns an on-site project supervisor for every job who will ensure our team arrives on time, completes the assignment to your satisfaction, and stays on budget. It's part of how we treat each customer like family and will go above and beyond with the personalized service that other "cleaning" companies don't do.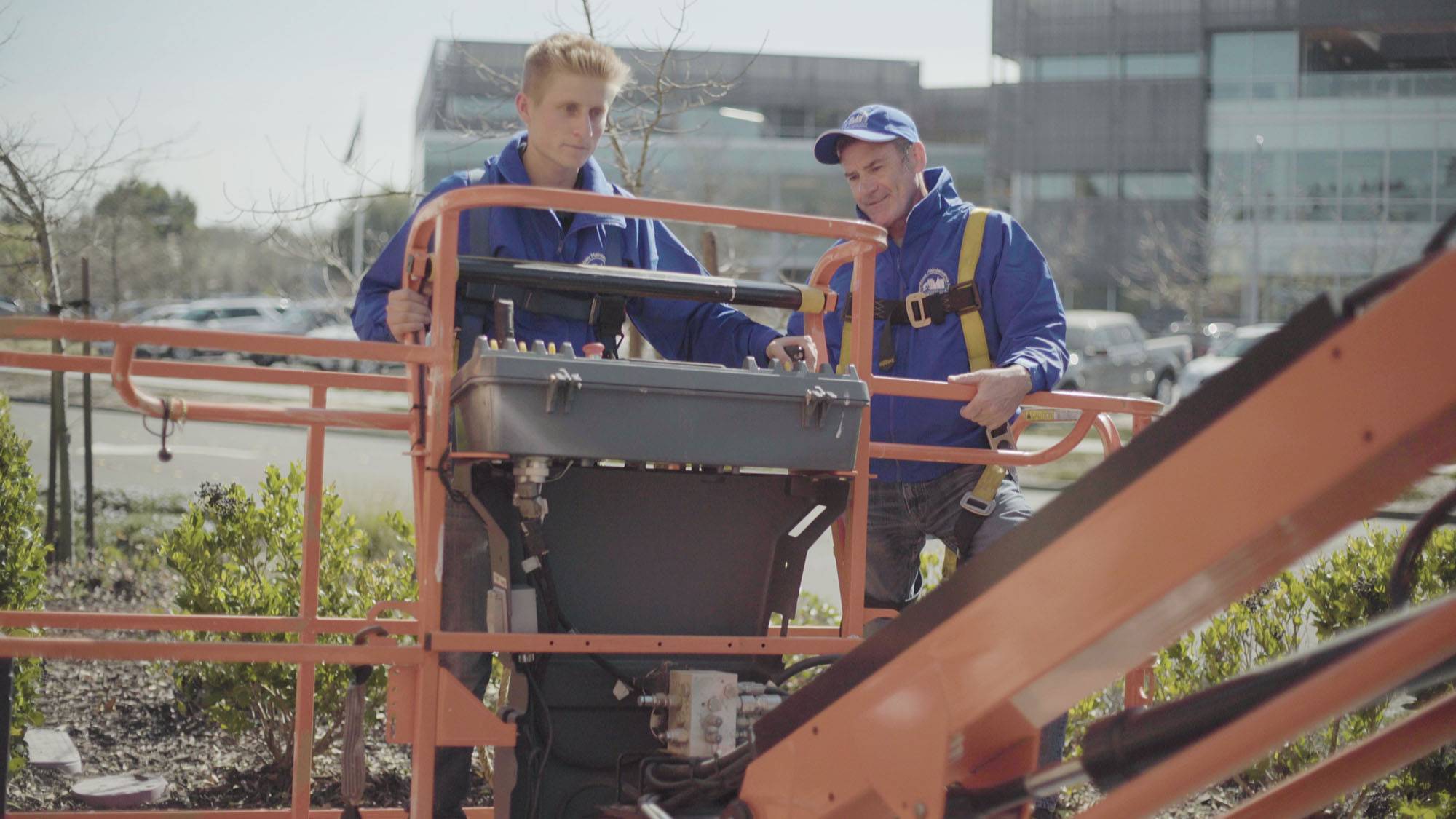 Prevention is the best medicine. With professionally installed gutter guards you can cut down the frequency of gutter maintenance, which will save you money and time.
Learn more about Marin County Gutter Cleaning
Contact Northbay Maintenance today to discuss your up coming event & needs