Napa County Residential
Gutter Cleaning

Our local grapes love the rain, but if your residential property is not properly maintained, rain could spell disaster for your yard. Getting up to, and cleaning, the gutters on your house can be a monumental task if you're not professionally experienced. Would you rather go for a peaceful drive through the vineyards, or clean your gutters?
Let Northbay Maintenance clean your gutters while you go for that tranquil drive. Our team of professionally trained gutter maintenance staff have the tools, experience, and safety record to clean and maintain your residential gutters so you don't have to.
What can we clean for you?
Your gutters are small but play a pivotal role in helping your property look great and they protect your garden and yard from expensive flood damage. We know getting up on a ladder can be scary and dangerous for some, but we've got the safety record to do it for you in less time than doing it yourself.
We offer a full range of gutter cleaning services including the removal of:
leaves,

tree needles,

moss,

animal nests and debris, and

garbage and other debris.
We've been cleaning gutters for 10 years and we occasionally find signs of birds or wildlife making a home in your gutters. With our professional bird abatement experience, we can safely relocate birds that have made nests in your gutters or the roof of your home. 
The Northbay Maintenance team can also install our unique micro-mesh gutter guards on your property to more efficiently keep debris out of your gutters and cut down on the required yearly gutter maintenance.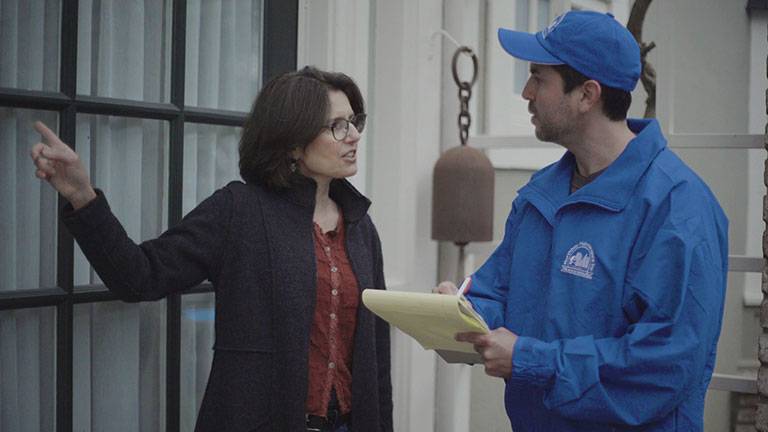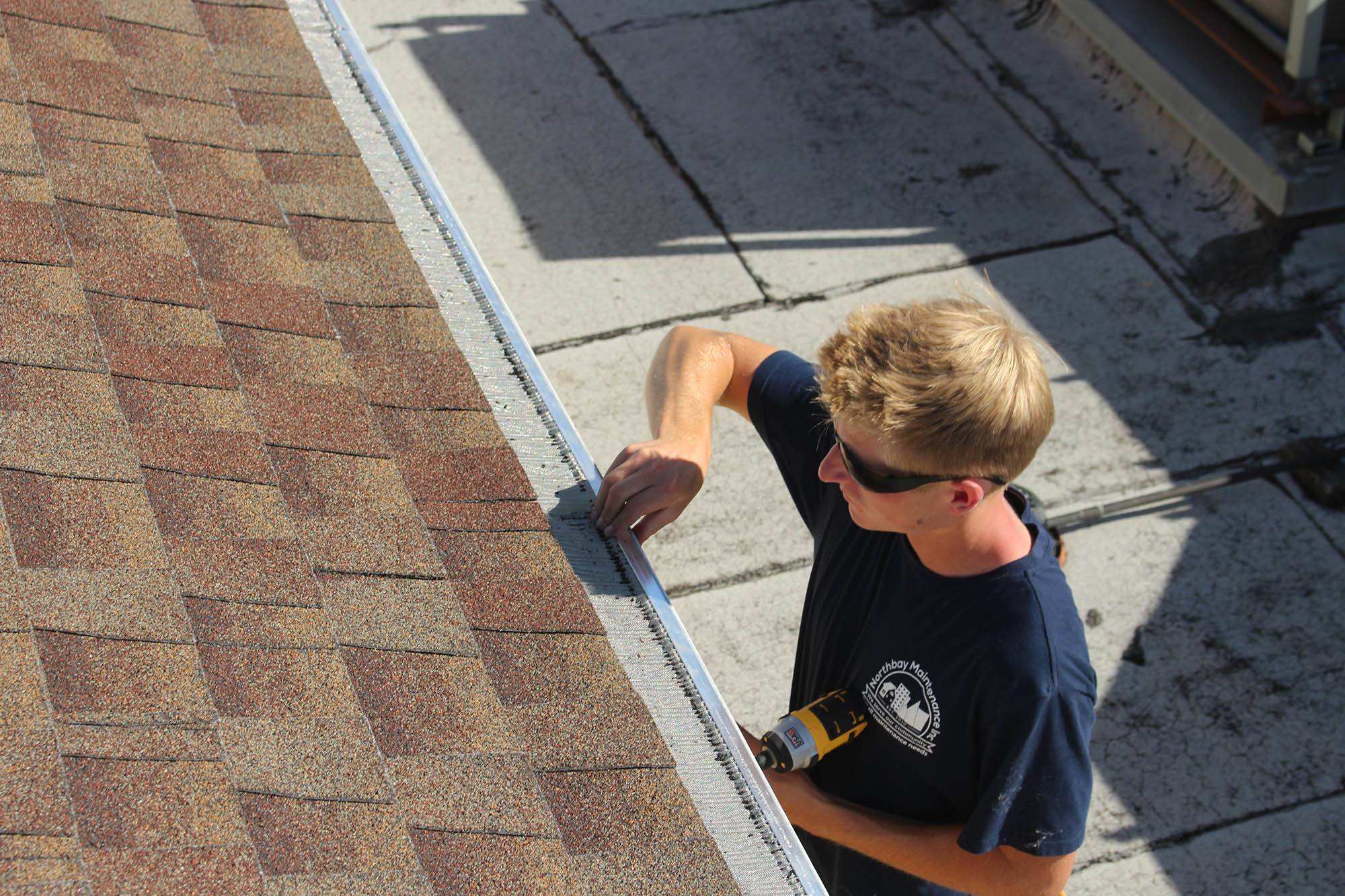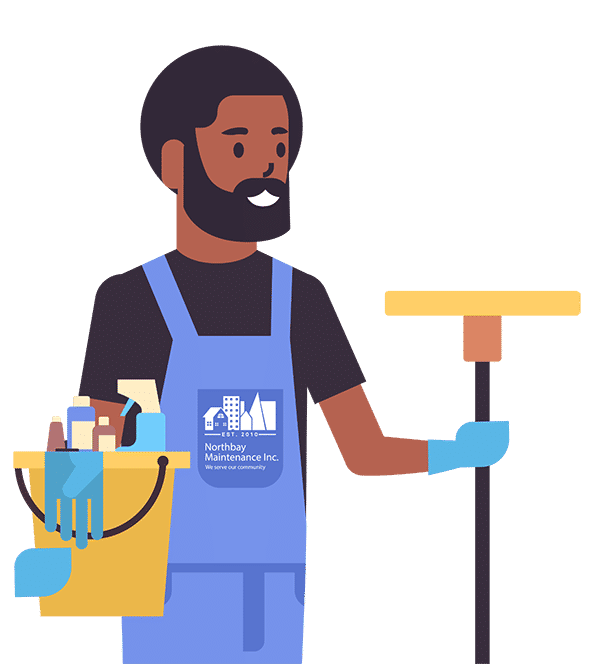 Have questions?
Want a quote right now?
Contact us below to get started and we'll get back to you in less than 24 hours:
Why Napa County trusts Northbay Maintenance for gutter cleaning
We're homeowners too and we hate having to wait for technicians and contractors to show up for their appointments with us. That's why, when we started Northbay Maintenance, we dedicated ourselves to on-time arrivals every time.
We also aim to simplify being a homeowner by offering a full range of residential cleaning and maintenance services including interior or exterior painting, general house cleaning, gutter guard installation, kitchen or bathroom renovations, and home repairs. Now we can be your one-stop shop for all your household cleaning and maintenance needs, so you never have to Google which local contractors to call when something happens.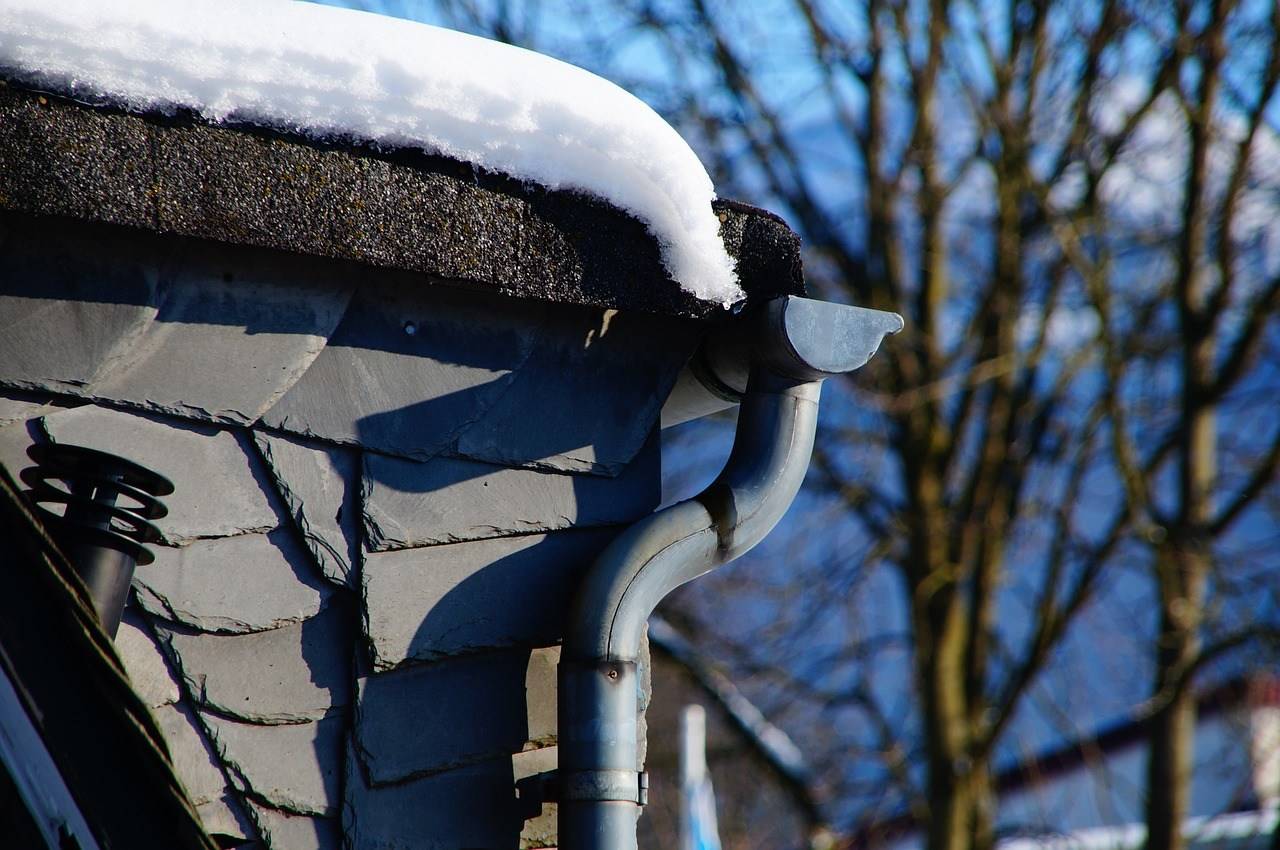 Gutter cleaning is more than sweeping out debris. A good wash and clean will help water flow faster and more efficiently.
Learn more about Napa County Gutter Cleaning
Contact Northbay Maintenance today to discuss your up coming event & needs