Napa is in the heart of the wine country. Tourists and locals come through Napa seven days a week and you want your business to pull them in. The best way to do this is with a clean, professional commercial property.
Northbay Maintenance is now accepting new cleaning jobs in Napa, to help your modern or historic commercial buildings look like new again and attract the right customers. Our professional team of pressure washers know the right equipment and processes to clean even the most delicate of exterior surfaces.
What can we wash for you?
Napa expertly mixes historical charm with modern convenience. For this atmosphere to work in unison, every building needs to maintain high standards of cleanliness. Whether it's pressure washing your windows so customers can see inside, or blasting dirt and grime from your walls and walkways, Northbay Maintenance can give you the high-class service you expect.
Our pressure washing services for Napa include:
Roof cleaning: Your roof is one of the most important parts of your commercial building. If it collapses due to grime, mold, or dry rot, your business will spend countless dollars and time to repair it. Our team can do regular pressure washing and maintenance of your roof to help ensure this never happens to you. 
Building exteriors: Whether your commercial building is stone, stucco, or even concrete, dirt and grime can build up in the crevices and, over time, contribute to an unsightly mess! The Northbay Maintenance team has the training and equipment to safely pressure wash any building siding, windows, and doors to make them look like new again.
Pool decks: If your hotel, B&B, or other rental property has a pool, keep it clean and safe with the regular pressure washing of all pool decks and surfaces to remove grime and bacteria. 
Parking lots and walkways: With the beautiful weather and atmosphere in Napa, we know foot traffic in and around the city is high. Keep your sidewalk, walkways, and parking lots clean so dirt, grime, and oil from vehicles don't create dangerous situations for pedestrians and motorists.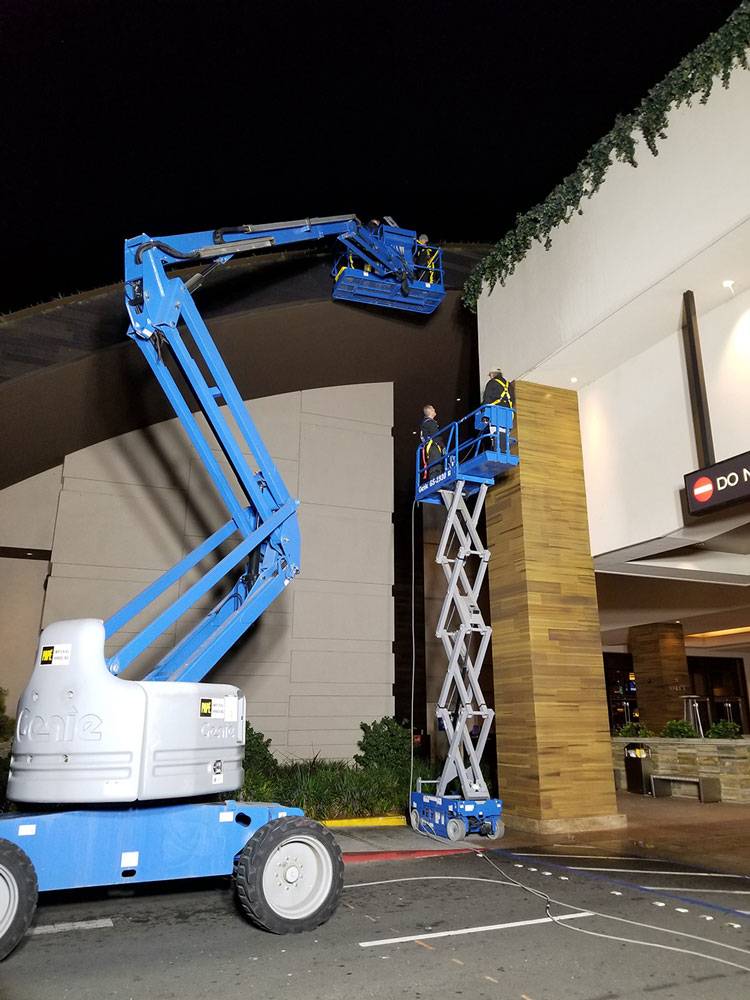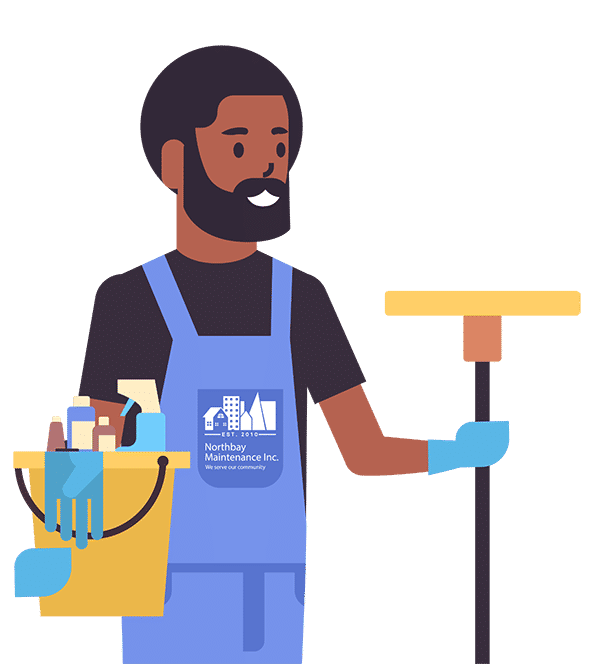 Have questions?
Want a quote right now?
Contact us below to get started and we'll get back to you in less than 24 hours:
Why Napa trusts Northbay Maintenance for pressure washing
Napa has a reputation to uphold and you can be part of it by maintaining a clean commercial property. Tourists flock to Napa every day for its small-town charm and gorgeous scenery. The Northbay Maintenance team can help make sure the exterior of your business, shop, or commercial property is kept clean and safe.
Unlike other cleaning companies, Northbay Maintenance assigns an on-site supervisor for every job to be your eyes and ears and to keep in constant communication with you. We also employ a team of highly professional, uniformed staff to carefully clean every nook and cranny of your building. We are one of the few licensed pressure washing companies in Northern California, so you can trust our 100+ years of expertise for your business.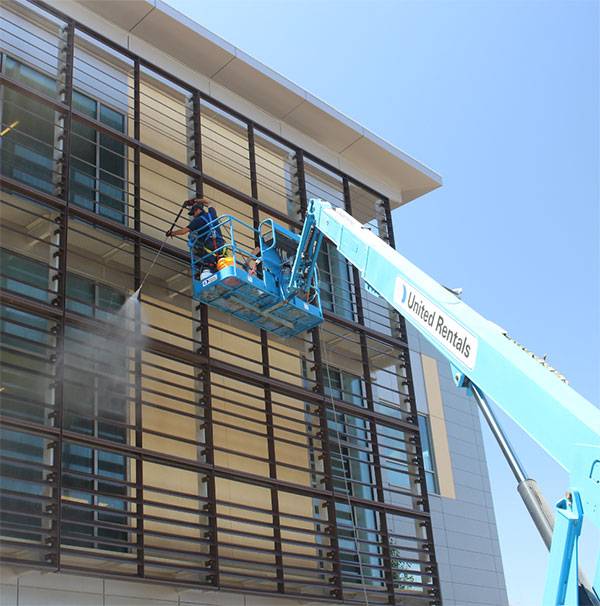 Did you know that you can hire pressure washers to come on weekends or evenings, when your business is closed, so you don't inconvenience your customers? The Northbay Maintenance team can work with you to find a time that will be of least inconvenience for you.
Learn more about Napa Pressure Washing
Contact Northbay Maintenance today to discuss your up coming event & needs