San Rafael
Pressure Washing

The City of San Rafael is full of rich architecture and environments. If you have a business or commercial property in the city, you need to do your part to keep the building exterior looking clean and respectable. The quickest way to refresh and clean your property is a pressure wash.
Northbay Maintenance is available in your city for the professional pressure washing of buildings, roofs, walkways, windows, roads, and parking lots. You'll be amazed at the difference a pressure wash can make to your commercial property.
What can we wash for you?
San Rafael County is a hub of activity, being at the junction of the 580 and 101 Highways. People are coming and going all day long, so make sure that when they stop in San Rafael, they're getting the perfect first impression.
If you have a business or commercial property in San Rafael, our experienced, insured, and bonded team can help you maintain your property to the high San Rafael standards that are expected of you.
Our pressure washing services for San Rafael include:
Roof cleaning: A strong roof protects your whole building. However, as debris and other grime accumulate over time, it can weaken its stability. Our pressure washing team is highly trained and experienced in cleaning and protecting your roof from future damage.
Building exteriors: In business, we know that first impressions matter. When grime and dirt accumulate on your commercial property, it makes it look dull, unremarkable, forgettable, and unprofessional. The Northbay Maintenance team of pressure washers know exactly how to safely pressure wash your buildings' siding, windows, and doors to make them sparkle again and leave the perfect first impression.
Pool decks: We know pool areas are breeding grounds for bacteria and grime. We can professionally pressure wash pool decks and the inside of pools to remove any built-up grime and bacteria and make them cleaner and safer for your guests.  
Parking lots and walkways: Make sure your customers, clients, and guests can get around your property safely, by ensuring clean parking lots and walkways. Our team of experienced pressure washers can clean your roads and pathways to better emphasize painted road signage and parking stall lines.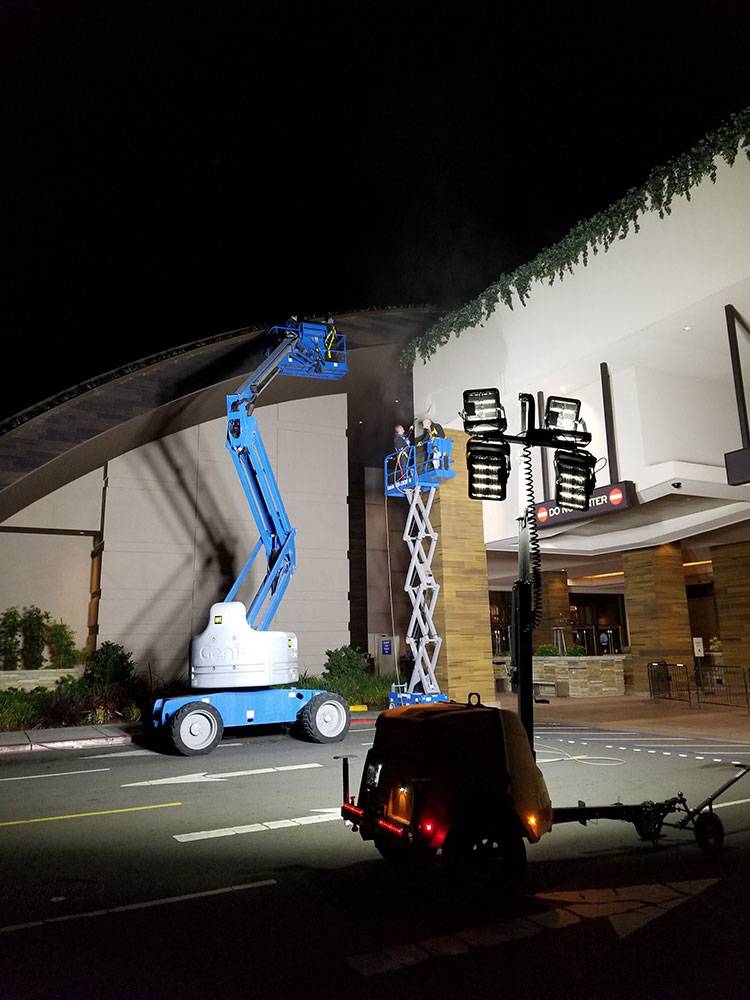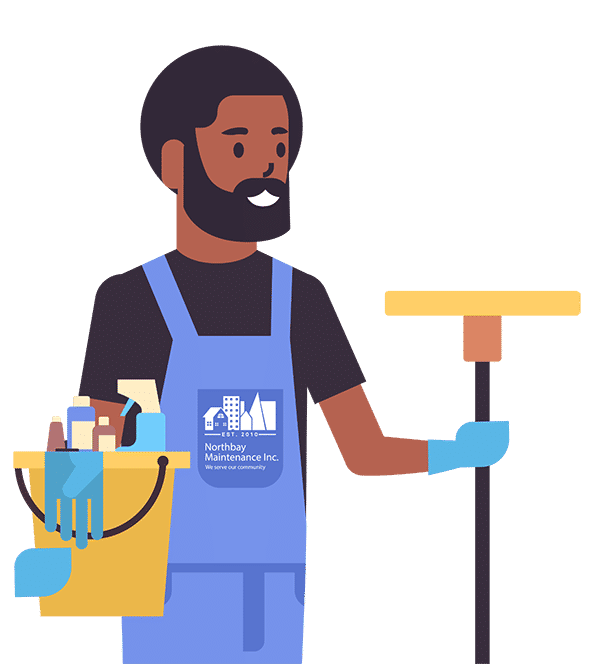 Have questions?
Want a quote right now?
Contact us below to get started and we'll get back to you in less than 24 hours:
Why San Rafael trusts Northbay Maintenance for pressure washing
When you hire a pressure washer for your commercial property, you'll get what you pay for. If you hire the cheap, amateur pressure washing business, you risk damaging your property. Thankfully every pressure washing team member is professionally trained and experienced to know the best techniques and water pressure to use on each area of your property.
Our full-service pressure washing services include taking the time to truly understand and evaluate your property and needs. Other "cleaning" companies may give you a pre-packaged service, where they come in, clean, and leave. Before we begin any work, an on-site supervisor will come and assess which processes are best to clean your building and property. This helps us determine whether full-power or low-power pressure washing is best, or if some good ol' fashioned elbow grease will do the trick.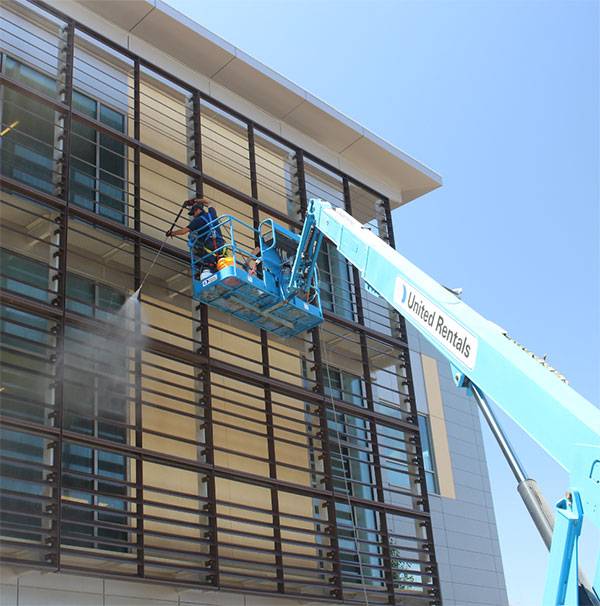 If you are deciding between repainting your building exterior and pressure washing, often pressure washing will be the quicker and more efficient way to bring back the natural beauty of your property again.
Learn more about San Rafael Pressure Washing
Contact Northbay Maintenance today to discuss your up coming event & needs