Sonoma County
Gutter Cleaning
Overflowing gutters are not a pretty sight and if they are on your commercial property, they can cause hundreds of dollars of damage or more! Keeping your gutters clear from debris is your best defense, but it can be dangerous to get on such a tall ladder yourself.
Thankfully Northbay Maintenance has professionally trained staff who can do the dangerous, dirty work for you. Our team has an exemplary safety record and knows the best processes and products to clean your gutters so they don't only work as intended, but also shine!
What can we clean for you?
Sonoma County is full of natural beauty from natural vistas to its historic buildings. To help maintain this pristine condition in the county, do your part to keep your property clean and gutters clear, so they don't overflow and ruin your landscaping or property. Northbay Maintenance is trusted by businesses throughout Sonoma County and Northern California as the gutter cleaning specialists.
Our team will provide a professional assessment of every gutter cleaning and maintenance project and come up with a customized cleaning and maintenance solution unique to your business. This means suggesting an ideal maintenance schedule as well as preventative maintenance like gutter guard installation. Whether you need gutter cleaning or gutter guard installation, our team is here for you.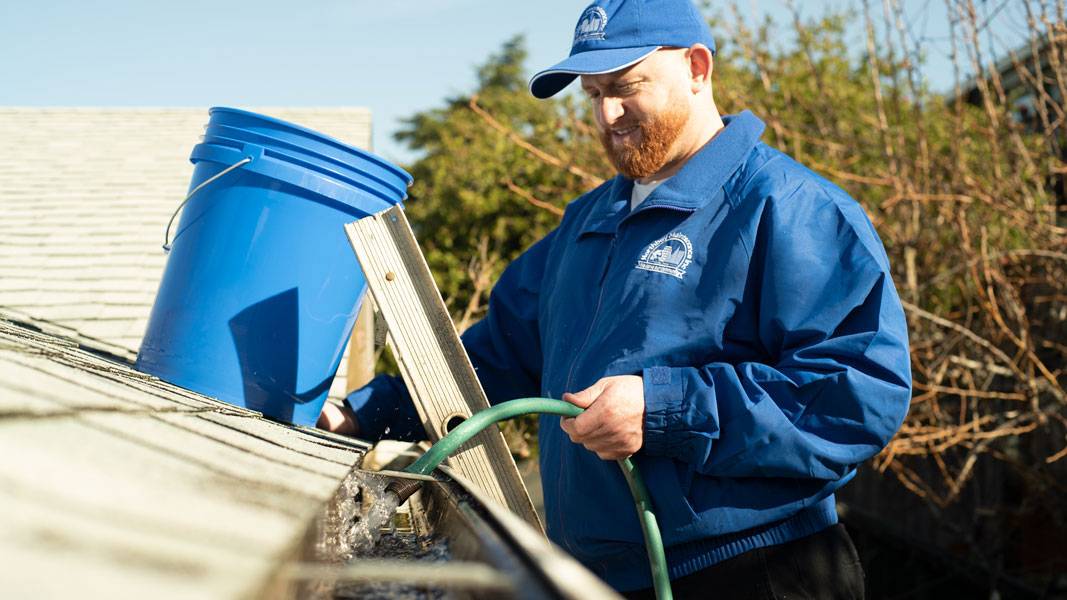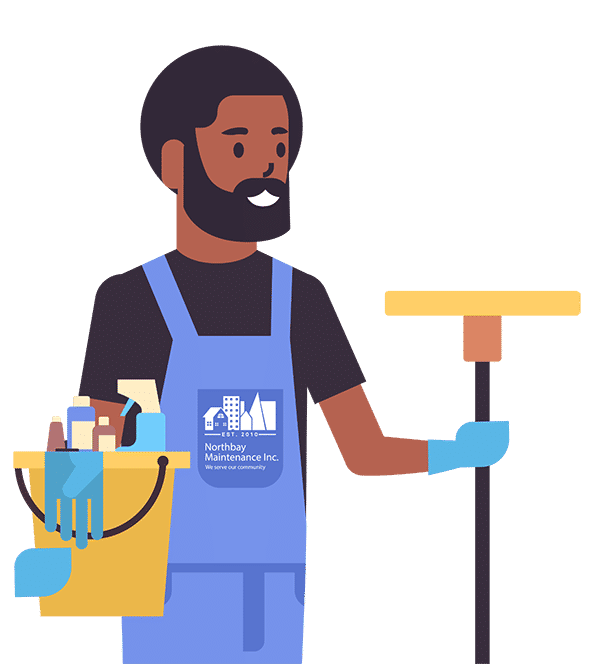 Have questions?
Want a quote right now?
Contact us below to get started and we'll get back to you in less than 24 hours:
Why Sonoma County trusts Northbay Maintenance for gutter cleaning
We don't want to be like our competitors who get hired for a job, do the job, then send an invoice. Sonoma County businesses value that we go the extra mile to ensure the cleaning services we are hired for are actually needed, then suggest the best course of action based on our team's 100 combined years of experience.
Every assignment gets a dedicated project manager and on-site supervisor to ensure your gutters are cleaned to your satisfaction and our high standards. They are your one point-of-contact for any questions or concerns you may have about maintaining your commercial property.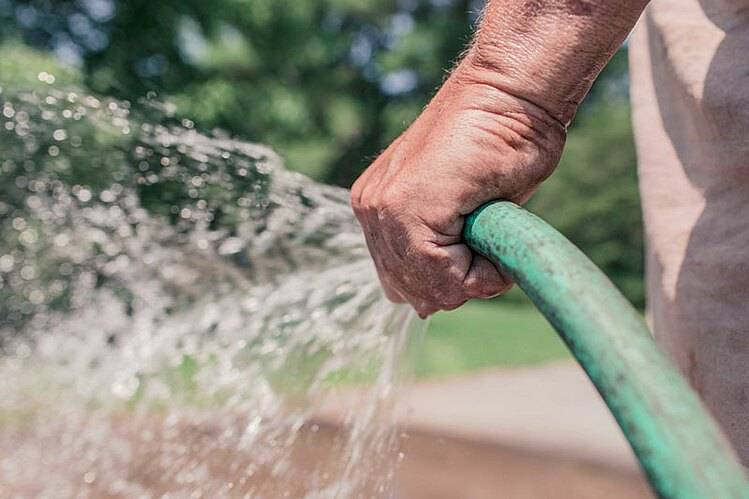 For our commercial customers, we often recommend booking gutter cleaning every 3-4 months to keep debris at bay. It's more effective and cost-efficient to maintain your gutters regularly than to book a larger annual service.
Learn more about Sonoma County Gutter Cleaning
Contact Northbay Maintenance today to discuss your up coming event & needs