Northbay Maintenance is one of the only
companies with electrostatic sprayers in
the Bay Area.
Electrostatic as the Gold Standard for Disinfection:
How Does Electrostatic Disinfection Work?
Due to world-wide shortages of electrostatic machines, most companies are currently using pump sprayers with their sanitizers. With these regular pump sprayers, areas can be missed or not coated thoroughly due to human error which leaves viruses alive and intact. Electrostatic spray electrically charges the sanitizers that are put through these machines. This causes the sanitizers to fully wrap themselves around and fully coat surfaces evenly (think static cling). The importance of this when it comes to viruses can not be understated.
The chemical passing through the electrostatic sprayer is converted into a positive electrical charge. The chemical then becomes attracted to all negative surfaces, covering the area, underside and backside with the sanitizer. This creates a uniform coverage across all parts of a surface, helping to effectively sanitize an area.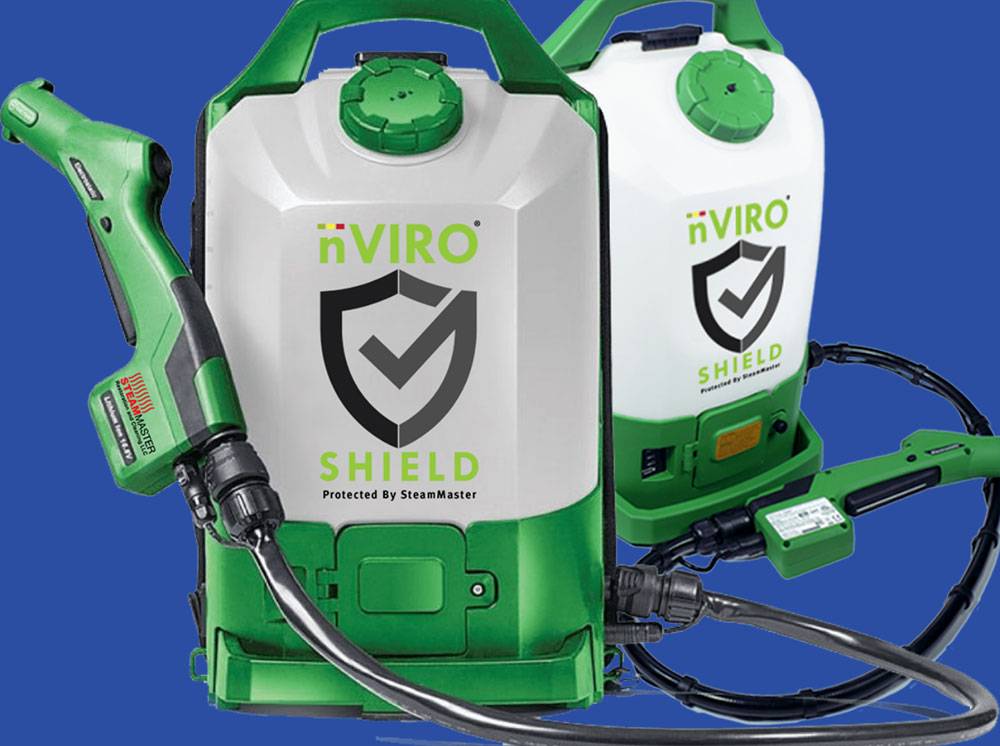 The main features and benefits of Electrostatic Disinfection include:
Improved infection control against the spread of viruses such as influenza, MRSA, SARS, HIV and many others.
Chemicals are applied in a more controlled method, eliminating dangers of overuse.
Helps to prevent expensive financial burdens associated with contagious healthcare infections.
Avoids cross contamination and the movement of bacteria from one surface to another.
The world is changing at a rapid pace.
Cleaning and hygiene are at the forefront of our minds now more than ever before in our lifetime. Across, Northern California, our country, and the world, businesses and schools are closing to help prevent the spread of the COVID-19 virus.
Northbay Maintenance is here for you during this ever-evolving situation. Our teams are trained and ready to clean and disinfect your commercial space and educational institutions. Other cleaning companies may claim to "clean" your surfaces but we clean and disinfect, which is what the Centers for Disease Control and Prevention (CDC) recommends to help contain the COVID-19 virus.
Our teams are available NOW for comprehensive, intensive COVID-19 cleaning jobs, as well as in the months to come for on-going cleaning and disinfecting as this situation evolves.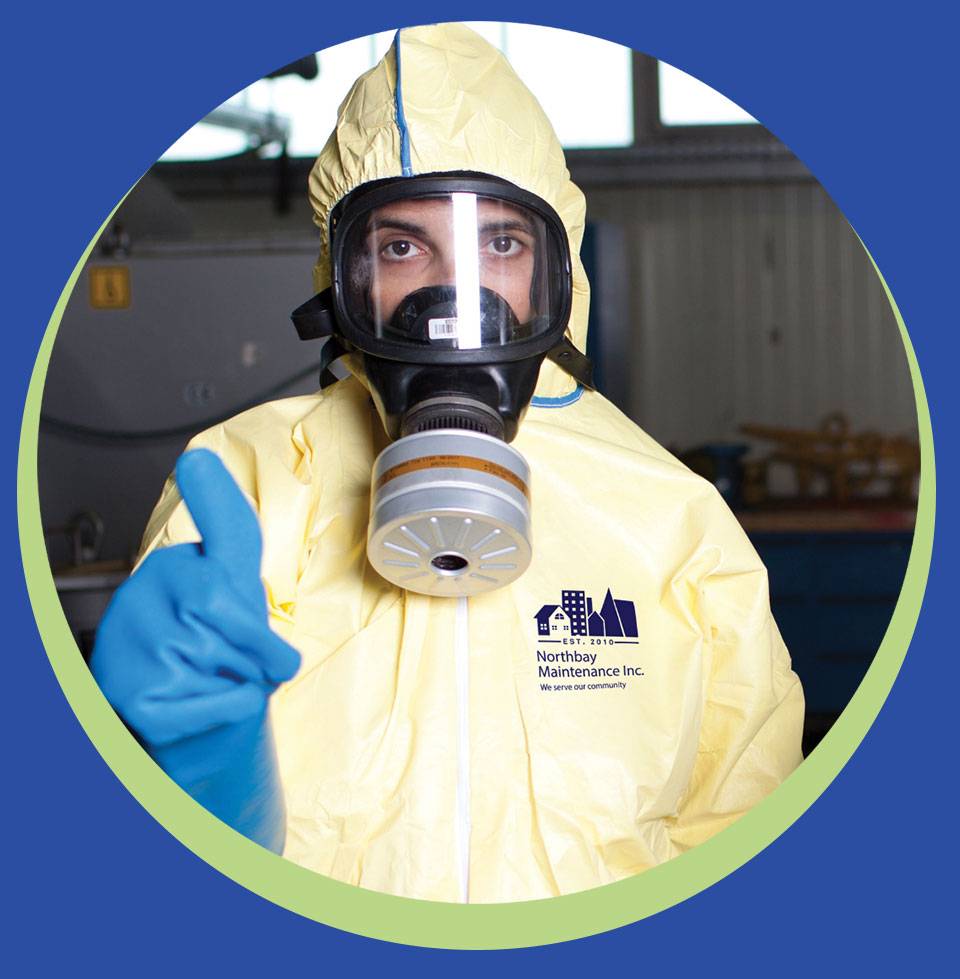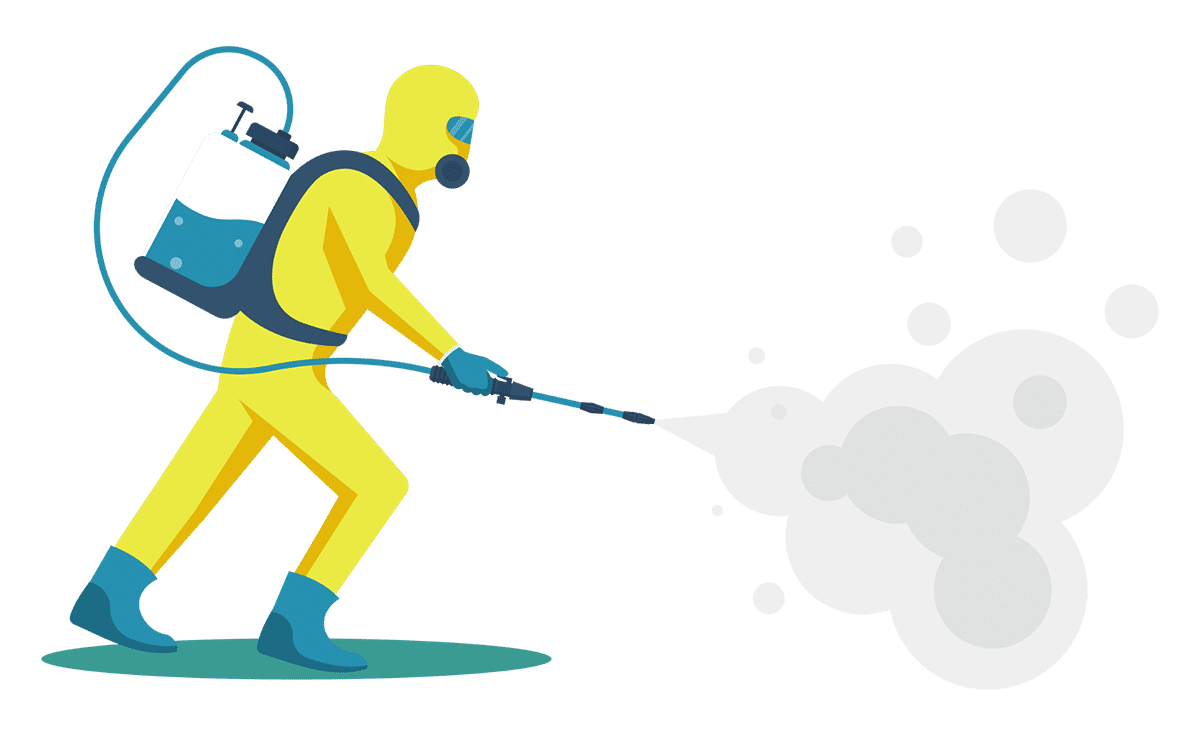 Have questions?
Want a quote right now?
Contact us below to get started and we'll get back to you in less than 24 hours:
Commercial COVID-19 Services
If you want to clean and disinfect your offie building, commercial space, or even storefront, our team is standing by. The best time to clean is when you and your employees are off-site, but if you are keeping a skeleton crew on-site we can work around them so there is minimal extra disruption to your business operations.
Book Commercial Covid-19 Cleaning
University COVID-19 Services
We are ready to clean and disinfect your university or other education institution. Now is the ideal time to disinfect your facility, with students and teachers at home. We also recommend booking regular disinfecting services for the foreseeable future to help control the spread of this and other germs and viruses in the future.
Book University Covid-19 Cleaning
99.9999%
of germs killed with our methods
10-15 minutes
the average time needed for disinfectants stay on a surface to effectively kill germs and viruses.
150 years
combined years of experience cleaning and sanitizing. A partner you can trust.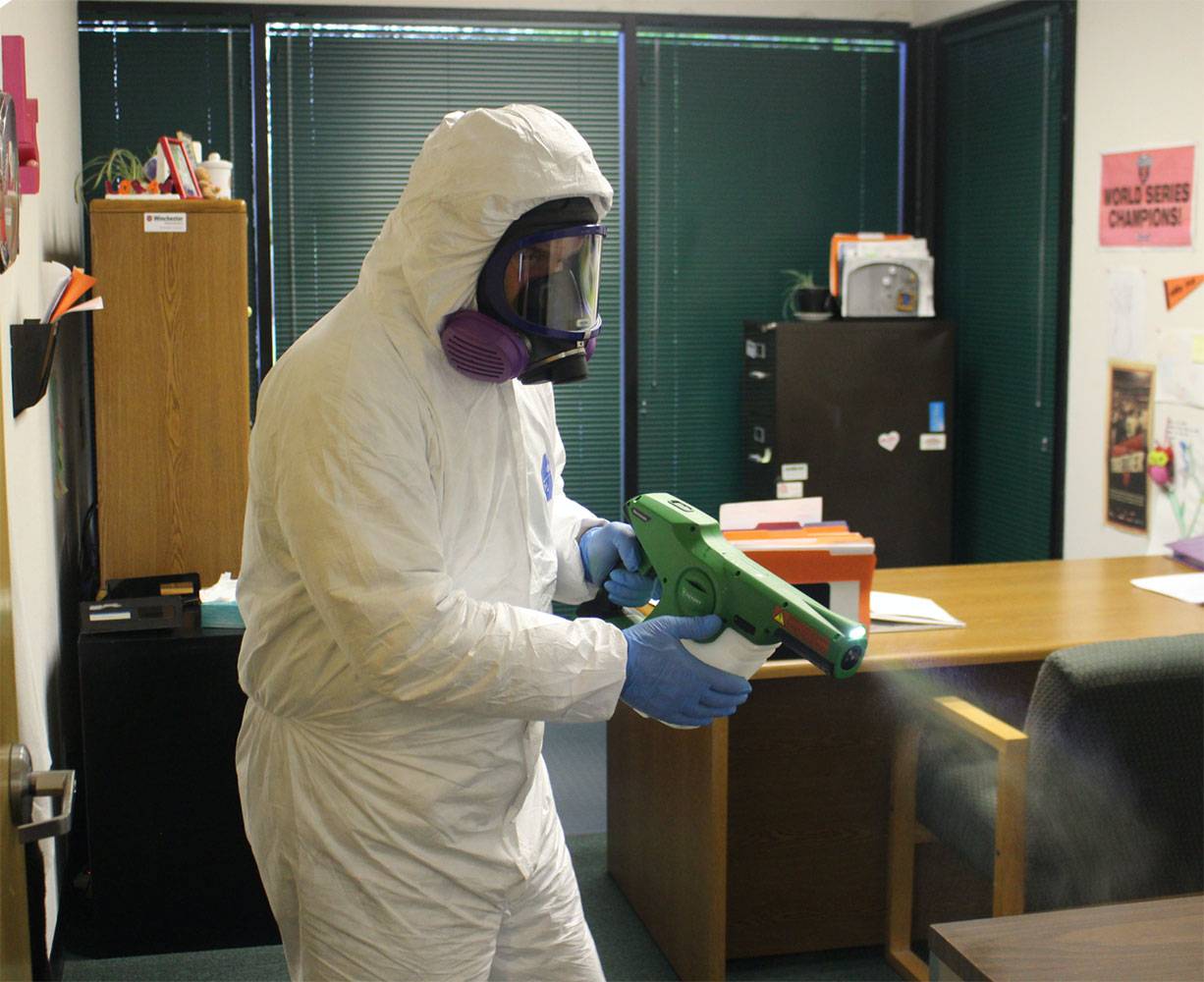 Our Comprehensive COVID-19 procedures
Our team is ready and specially trained in procedures recommended by the CDC to clean and thoroughly disinfect surfaces of germs and the COVID-19 virus. We use highly-concentrated, industrial-grade chemicals to clean and disinfect all surfaces. As a further precaution, we use rags and gloves that are safely disposed of and replaced when entering new areas to prevent cross-contamination.
We have implemented rigorous processes and procedures to track areas that have been cleaned and need to be cleaned next. To make sure no surface is missed, we check all frequently touched surfaces with a commercial-grade UV light.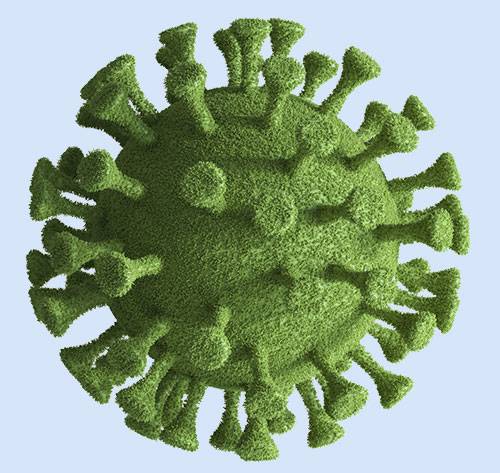 Walkthrough and assessment of the area.
Rooms sealed off 1-by-1 and disinfected using the most effective technology available.
Commercial-grade sanitizers and UV lights run for 1+ hours per room depending on room size and type.
Rooms cleaned and wiped down using the top-to- bottom approach.
Services and areas rechecked before signoff for client to re-enter.
Cleaning vs. Disinfecting vs. Sanitizing
Not all "Cleaning" is equal. Before you hire a company to "clean" your office, commercial space, or university, know the difference between cleaning, disinfecting, and sanitizing:
This process removed germs, dirt and impurities with soap/detergent and water. This doesn't kill germs, but removes a high number of them minimizes the rish of spreading infections.
This process uses chemicals to kill germs but doesn't necessarily clean the surface. It helps to lower the risk, but not eliminate it.
This process lowers germs on surfaces to a level acceptable by public health standards. This can include cleaning and disinfecting processes.
Our processes go above and beyond what is recommended by the CDC.
Uses both methods for maximum effectiveness.
We combine both cleaning and disinfecting methods in order to effectively eliminate germs and viruses that are in your space.
We use the most advanced technology available to eradicate bacteria and viruses.
Book Cleaning/ Disinfecting services today NOW
My current janitorial firm has told me they are upping their cleaning standards to fight this. Is that enough?
That's great to hear. But unfortunately with a viral pandemic outbreak upping your standards does not necessarily translate to effective disinfection. Just because they clean DOES NOT mean they are properly suited to disinfect against a viral pathogen. 
Do they have the proper respirators on so that if their people are sick they aren't contaminating the areas they are cleaning in your building?  

Do they have electrostatic sprayers? Pump sprayers ARE NOT a good solution as they can aerosolize the virus making it worse.   

What are their protocols to ensure no cross contamination between rooms? 
A company that specializes in disinfection has completely different operating procedures, safety precautions and equipment than a regular janitorial company. Because this isn't a regular cleaning issue we are dealing with.
What is the difference between sanitizing, disinfecting and cleaning?
Sanitizing is meant to reduce, not kill, the occurrence and growth of bacteria, viruses and fungi. Disinfecting a surface will "kill" the microscopic organisms as claimed on the label of a particular product. … The minimum level of effectiveness in a modern-day disinfectant is 100 percent kill of 6 log10 of an organism which is equivalent to 99.9999%.
What are the most effective disinfectants?
Chlorine

Iodine

Quaternary ammonium compounds (aka; QUAT
What makes sanitizing effective?
Several factors influence the effectiveness of chemical sanitizers. The most critical include concentration, coverage, temperature, contact time and pH.
Why is complete coverage important when disinfecting?
During disinfection the desire is to kill bacteria's, molds, and virus. You don't want to kill only "some" of the virus. So effective delivery of the proper chemical is needed. Bottle sprays, aerosols and pump sprays disperse the chemical with air. Not only does this disperse the chemical but it also disturbs the air which in turn renders the virus airborne.
What are the commonly used methods used to deliver chemicals?
Aerosols and bottle sprays are the most commonly used along with wipes. However, none of these methods can get into all the crevices and ensure complete coverage.
Also because of the disturbances caused in the air it is ill advised to use these methods when wanting to prevent the spread of a virus.
Why is electrostatic spraying the most effective method for disinfecting when used with the proper chemical compound?
Electrostatic spraying negatively charges the QUAT chemical and therefore easily adheres to the positively charged surfaces, attracting the particles to each other to completely cover areas. This is the method used in hospitals where bacterias, viruses need to be eradicated.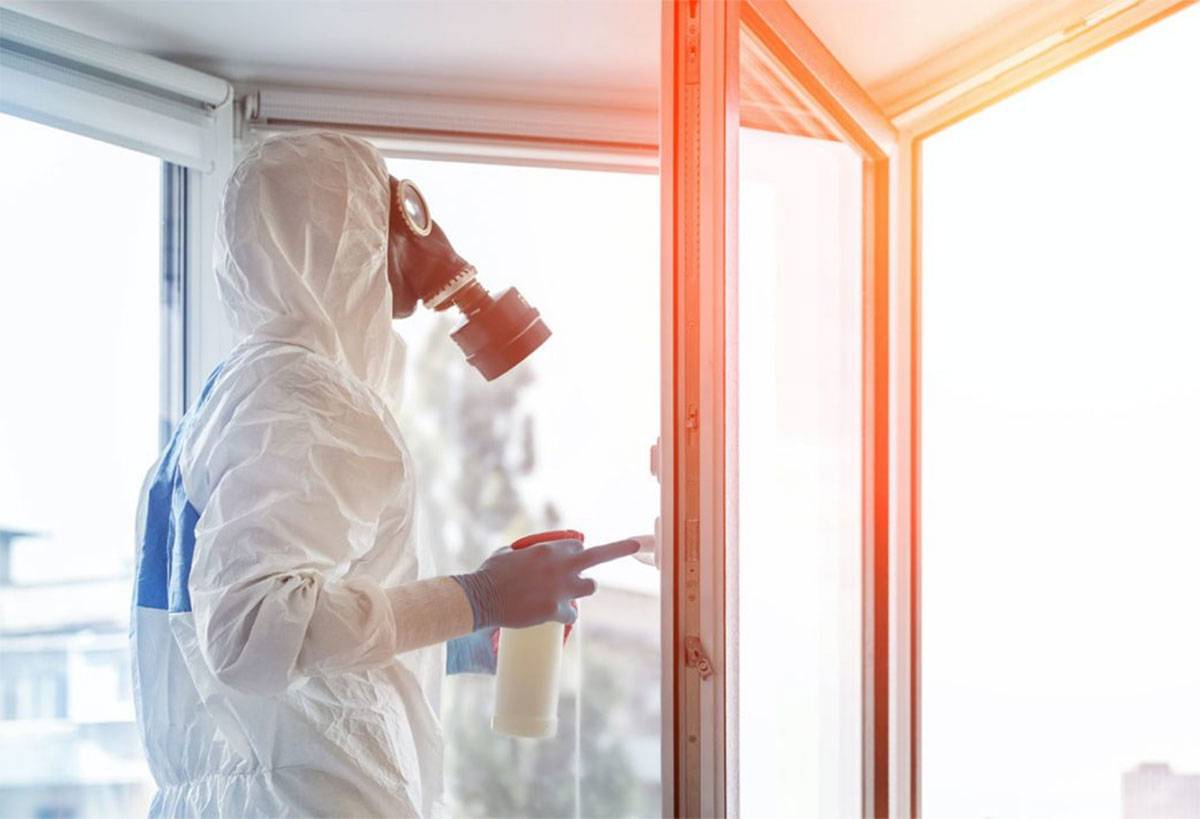 Our full scope process has us disinfect from the top down to ensure no spots are missed. Some of these areas include:
· High-touch spots (doorknobs, keyboards, screens, break rooms, armchairs, etc.)
· Walls
· Surfaces
· Lighting Fixtures
· Carpets
· Blinds
· Windows
We change our rags out in each new room to avoid cross-contamination. It's just one of the many ways we take care to keep your workspace clean. Going above and beyond the CDC's guidelines as it's always better to be safe than sorry. Our processes are designed to provide the cleanest and safest workspaces
Tell Us What You Need, We'll Handle The Rest
Contact Northbay Maintenance today to discuss your up coming event & needs